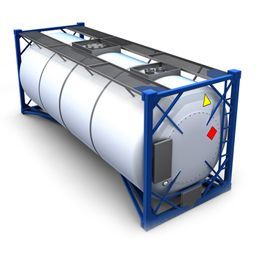 What Are Bulk Liquid Freight Brokers?
Read Count : 46
Category : Blogs
Sub Category : Miscellaneous
If you're in the market of bulk liquid transport, then there's a huge amount of logistics that you're going to be faced with. With so many different things that need to be handled, it can be too much to deal with on your own. That's why many companies are looking into bulk liquid solutions freight brokers. Here's what they are, and what they can do for you. 

What Is A Freight Broker?

Before getting into what bulk liquid freight brokers are, let's quickly cover what a freight broker is in general. Typically, they will be a property broker or company, that has built up a network of different bulk liquid transportation companies and carriers, that allows them to find the best way to ship your cargo. 

They're often the most efficient way of getting your bulk liquid transport sorted and underway. For example, if you were sending a shipment to another country, then you could contact a broker and they'll start looking for the best way to get it there. 

That means they'll search their network for both the most efficient and quickest way of getting your cargo there, and the most cost effective way. They should be able to offer you a few options so you can pick the best one for you. 

What Makes Bulk Liquid Freight Brokers Different?

If you're looking for a freight broker for your bulk liquid shipment, why do you need a bulk liquid freight broker in particular? That's because bulk liquid solutions are very different to other shipments that you may make through your business. 

Consider any solid or dried goods that you may also ship out. Normally, you don't have to meet many conditions in order to get them to their location safely. With bulk liquids though, you'll have a lot more different concerns. For example, you may need to keep them at a different temperature, hazardous liquids will need different tanks to transport safely, and kosher liquids will have their own requirements too. 

A good bulk liquid freight broker will know all this, and have it in mind when they start searching their network for bulk liquid transportation companies for you. They understand what makes bulk liquid transport so complex, and will ensure they find the right options for you. 

What A Good Bulk Liquid Freight Broker Can Do

If you do partner up with a bulk liquid freight broker, what can you expect them to do? Here's what you should be looking for from them when you start to look around for service providers:

A good network: This is the most important thing that you want from your bulk liquid freight broker. That network that they have shouldn't just be reliable in general, but able to find the right carrier to handle the specific bulk liquid that you're shipping out. 

They should be able to match a carrier with you for the best cost and the fastest turnaround time. Make sure you ask what they can do for you in terms of bulk liquid solutions. 

Tracking capabilities: Once your shipment has been put on the road, you want your freight broker to be able to track it. They'll have the responsibility to do so, so check if they have the tech in place to see where your shipment is at all times. 

Planning logistics: One of the best things about using a bulk liquid freight broker is that you don't have to do anything other than contact them. Once you've done that, they need to be able to plan the whole shipment and get it to its destination. 

As such, they'll plan the carrier you'll use, and any handovers if it needs to go with a different carrier partway through the journey. They'll know exactly what's happening with your shipment, and stay in charge of it until it gets to its destination. 

Keeping you updated: While the shipping process is in the hands of the freight broker, they will still have the responsibility of keeping the bulk liquid transportation companies informed of how the process is going. That allows you to know where it is too, and be prepared for its arrival. That also ensures that you can be aware of any delays or other issues that you'll need to know about ahead of time.

Safety and security: Finally, a good bulk liquid freight broker will ensure that they're shipping your bulk liquids with the safest companies possible. As they will have built up that network over time, you know that your goods are in the best hands. 

Why Consider Using A Bulk Liquid Freight Broker

There are lots of reasons why you'll want to use a freight broker, rather than arranging shipping of your bulk liquids yourself. This includes the following reasons:

Scale up your business: When you have a freight broker handling your bulk liquid transport, you will more easily be able to scale up your business. That allows you to grow, while having someone else take care of the logistics work. 

Make shipping more efficient: When using a freight broker, they will always find the most efficient ways for you to ship your liquids. 

Save money: One of the biggest reasons to use a bulk liquid freight broker is because they'll usually get you the best deal on your shipping. 

There are lots of reasons why you should look into using bulk liquid freight brokers. Find a broker in your area, and you'll soon wonder how you ever shipped without them.