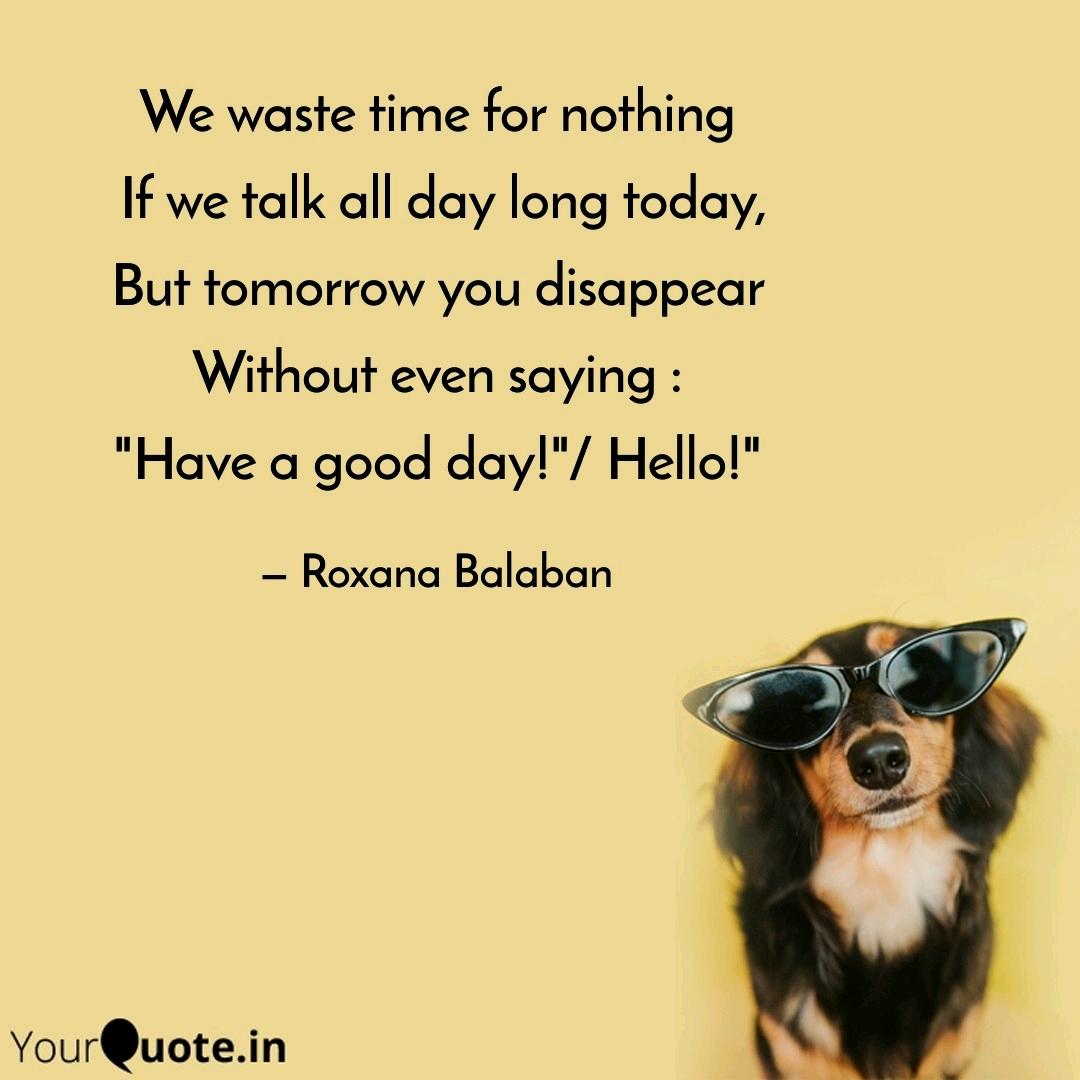 About Today
Read Count : 67
Category : Poems
Sub Category : N/A
We waste time for nothing

 If we talk all day long today,

 But tomorrow you disappear 

Without even saying :

"Have a good day!"/ Hello!"




 They look very different 

But they have the same behavior.  

Some run away from love 

As if death were behind it. 




 I don't know about you,

 But I don't waste time with people,

 The sea listens to me,

 Summer stays with me in this winter.  




 Don't waste my time, 

 Don't waste your time listening to me,

 If until tomorrow you forget about

  Everything we talked about today.