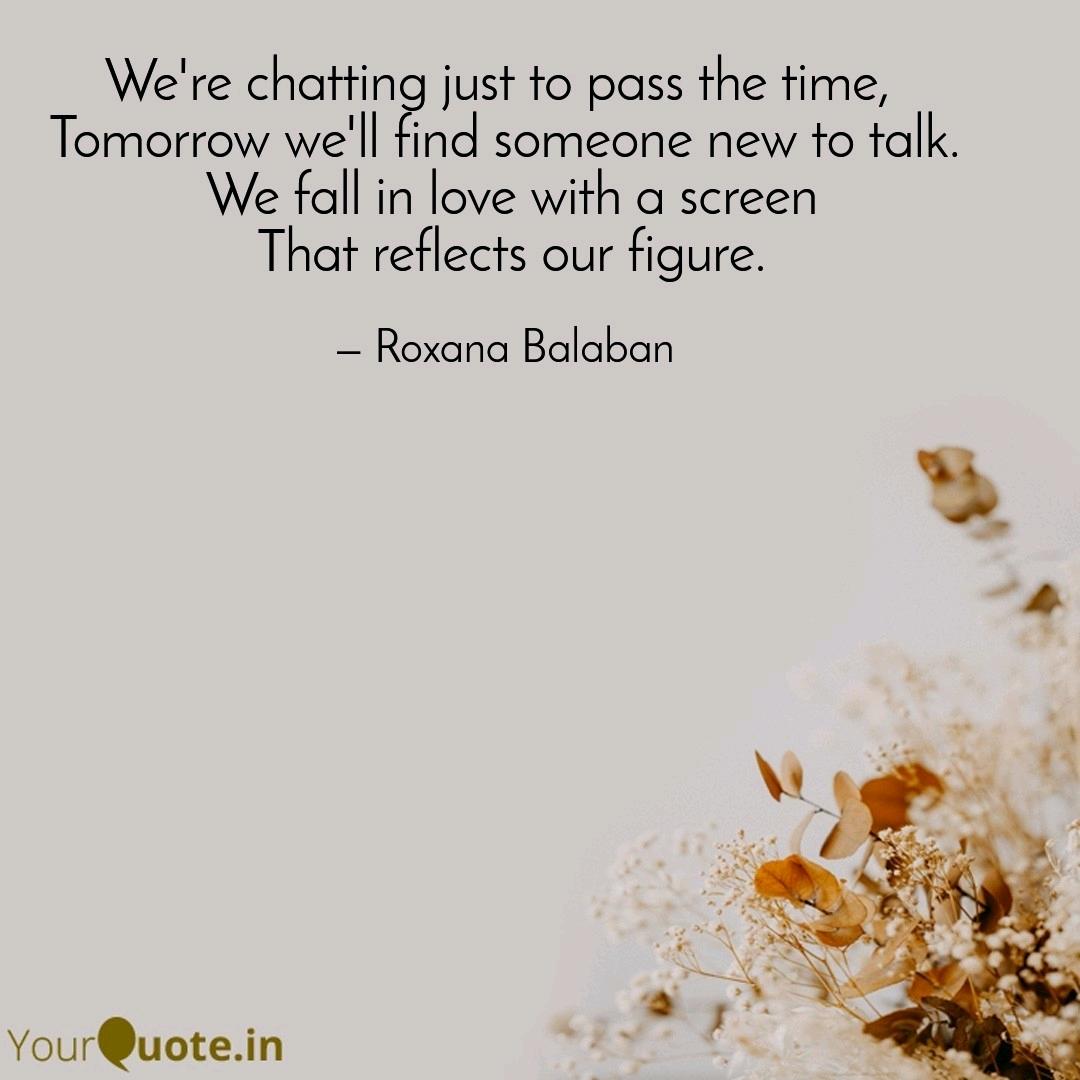 Category : Poems
Sub Category : N/A
We're chatting just to pass the time, 

 Tomorrow we'll find someone new to talk. 

 We fall in love with a screen

 That reflects our figure.




At first we seem interested in each other,

 Many compliments just to laugh about it.

 Then the connection dies...

We are alone in a world full of pairs.




 Looking for diamonds when we are sand,

  Long list of what we want to receive.

 We have nothing, nothing good to give.

  Falling in love with a screen.