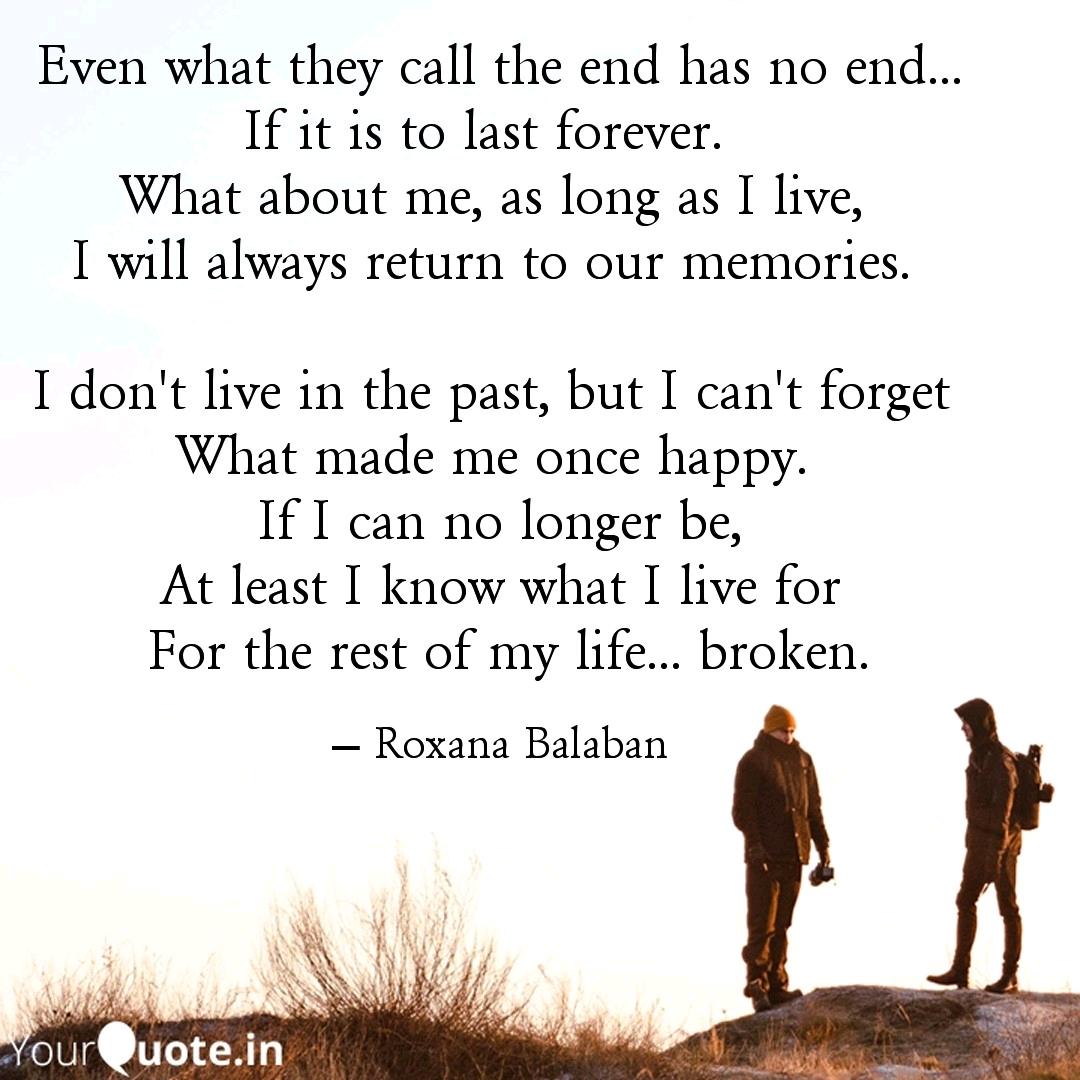 Category : Poems
Sub Category : N/A
Even what they call the end has no end...

If it is to last forever.  

What about me, as long as I live, 

I will always return to our memories. 




I don't live in the past, but I can't forget 

What made me once happy. 

 If I can no longer be, 

At least I know what I live for

 For the rest of my life... broken.