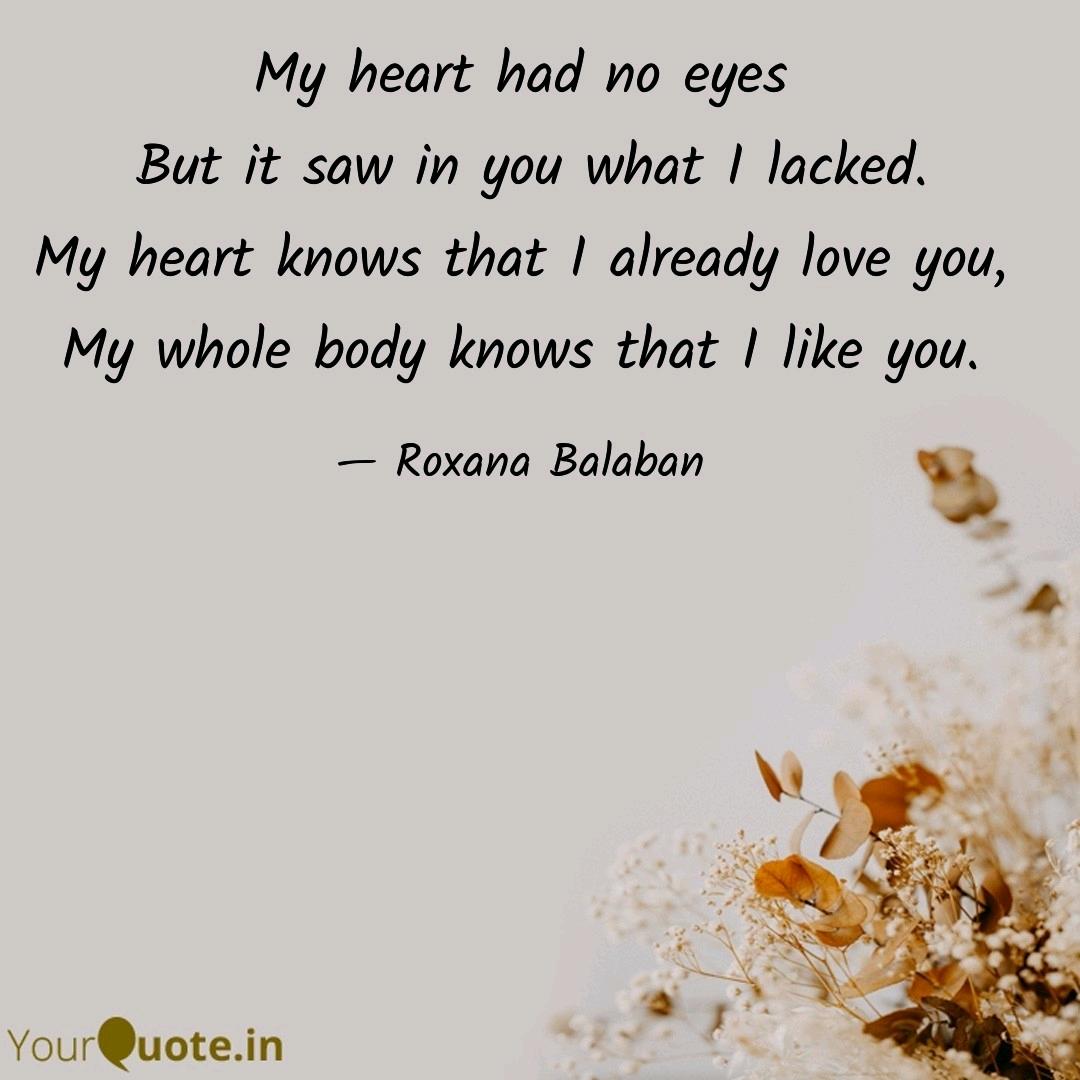 I Like... You
Read Count : 37
Category : Poems
Sub Category : N/A
My heart had no eyes

 But it saw in you what I lacked.

My heart knows that I already love you,

My whole body knows that I like you.




  I put pieces of your skin on my flesh

 And my wounds turned

 Into flower seeds and butterflies.




  My mouth didn't have a mind 

But it remembered your soft lips 

Before you kissed me impatiently.




 And gave me the right, that there is no one 

Who can hurt and heal me at the same time 

And to start again when I swear, that it's over.

When the love ends, I will start loving you again.