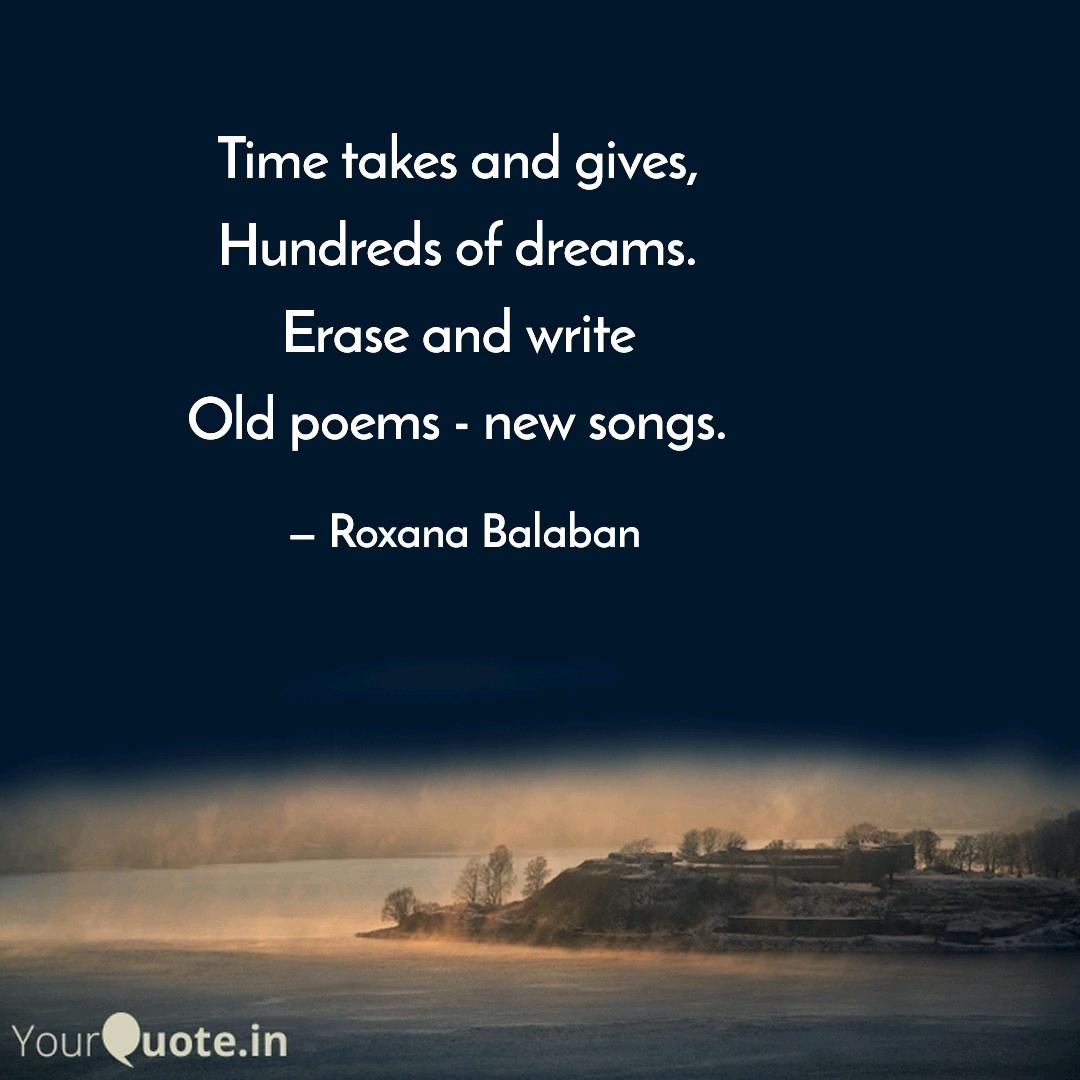 New Songs
Read Count : 36
Category : Poems
Sub Category : N/A
Time takes and gives, 

Hundreds of dreams. 

Erase and write 

Old poems - new songs.  




Time hides the clocks. 

 From too good, too bad.

  Memories burn the bones.

  Let's sleep the rest of the time.




I don't wear a watch,

 It's always extra night.

  I don't care about the clouds outside, 

It's always raining inside me.