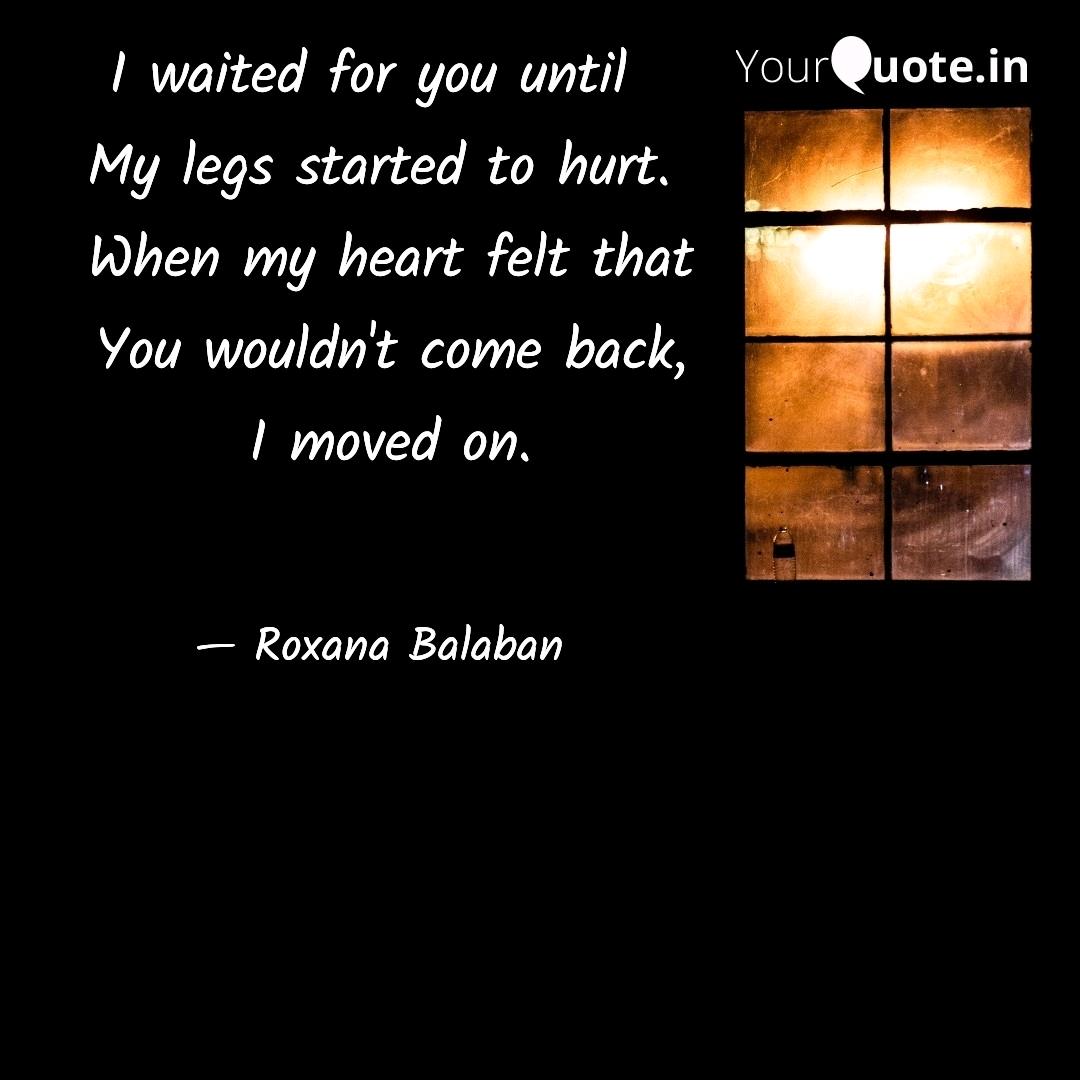 Category : Poems
Sub Category : N/A
I waited for you until 

My legs started to hurt.

 When my heart felt that

 You wouldn't come back,

 I moved on.

 

 You reached me from behind,

 But I never looked back.

From my lover, 

You became a stranger.  

I wish you good luck.  




I stayed alone until the light got dark,

 If you didn't love me while we were together, 

How can you love me now?