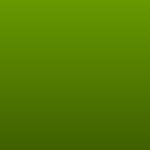 Love To Thank My Fellow Poets
Read Count : 32
Category : Poems
Sub Category : N/A
I love to thank my fellow poets true,

For their kind words that make my heart anew.




In darkness, we find solace, hand in hand,

Through words, we traverse this shared dreamland.




They guide me through the labyrinthine night,

With verses that ignite the stars so bright.




Through pain and sorrow, sweet healing they bring,

Like balm upon the wounds that deeply sting.




With empathy, their words caress my soul,

And make me feel less broken, more whole.




They paint a world where shadows find their voice,

Where sadness and despair can both rejoice.




In unity, we find a common thread,

Where light and darkness coexist, unspread.




Through verses, we create a symphony,

A cadence that echoes through eternity.




So, to my fellow poets, know I'm grateful,

For your presence, my heart is truly graceful.




With gratitude, I offer up my rhyme,

May we continue to inspire, in our prime.