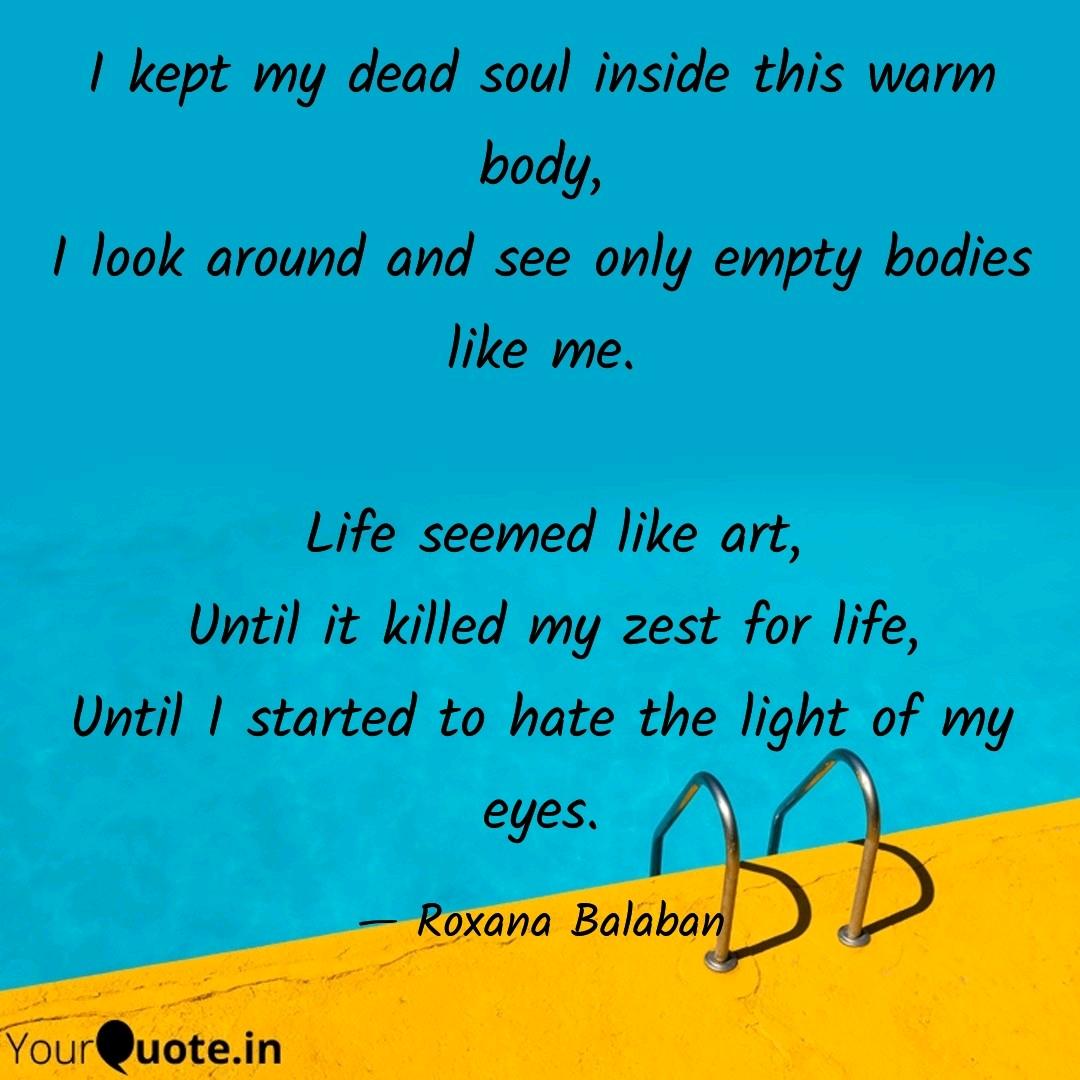 My Dead Soul
Read Count : 41
Category : Poems
Sub Category : N/A
I kept my dead soul inside this warm body,

I look around and see only empty bodies like me.




 Life seemed like art,

 Until it killed my zest for life,

Until I started to hate the light of my eyes.




  I see everything but I don't say a word. 

 I wonder when I will finally be able 

To leave this heavy world behind it.




I shared my thoughts 

But no one understood me,

Speaking the same language

 But feeling the words on a different level.