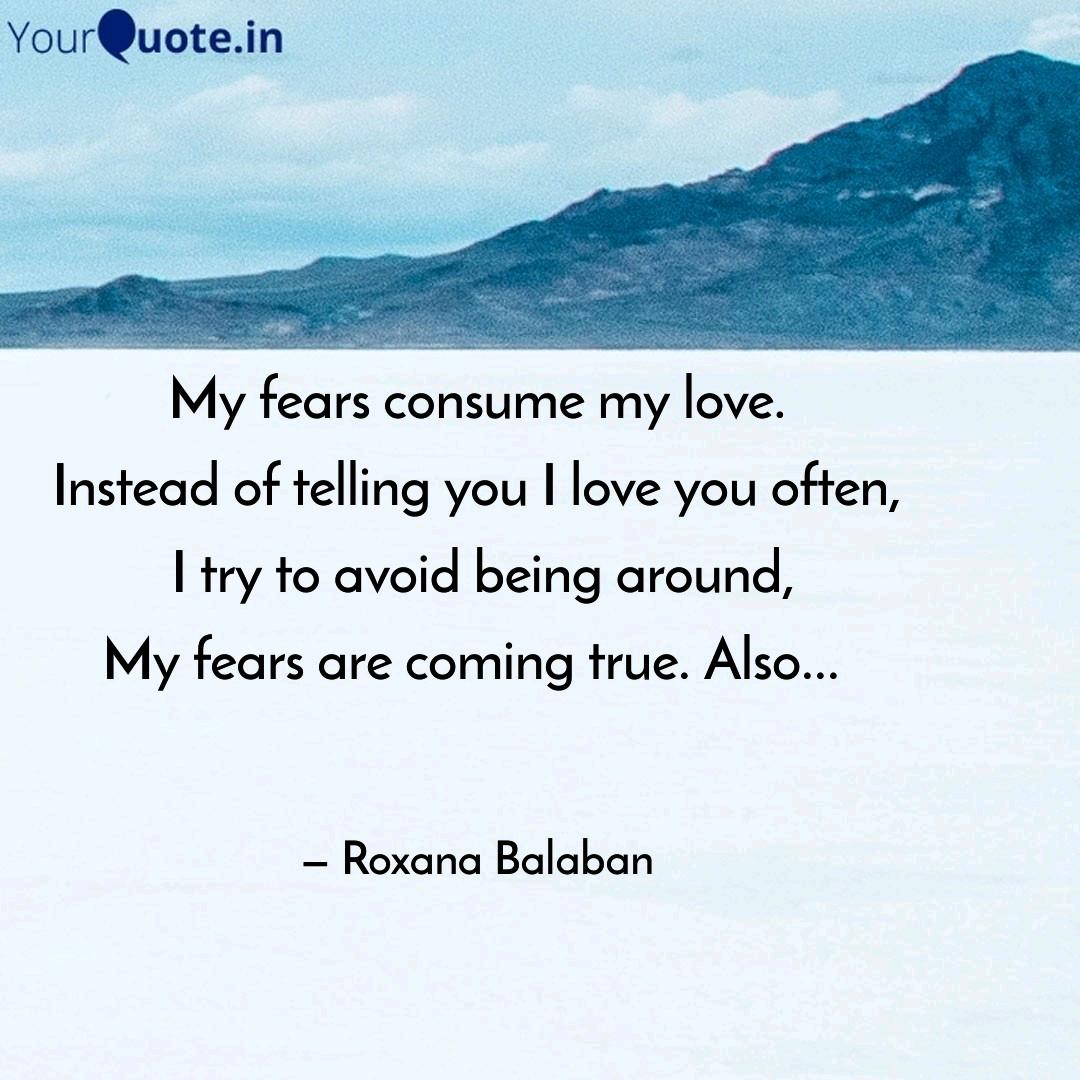 Category : Poems
Sub Category : N/A
My fears consume my love.

Instead of telling you I love you often,

 I try to avoid being around,

My fears are coming true. Also... 




 Your eyes seek my gaze 

But my eyes choke the tears. 

 ...To always tell you that I'm fine, 

I'm tired... because that's not how I really feel.




My negative thoughts alert my whole body, 

My heart makes a hole in my chest, 

Being well is all I'm missing,

My fears consume my love.