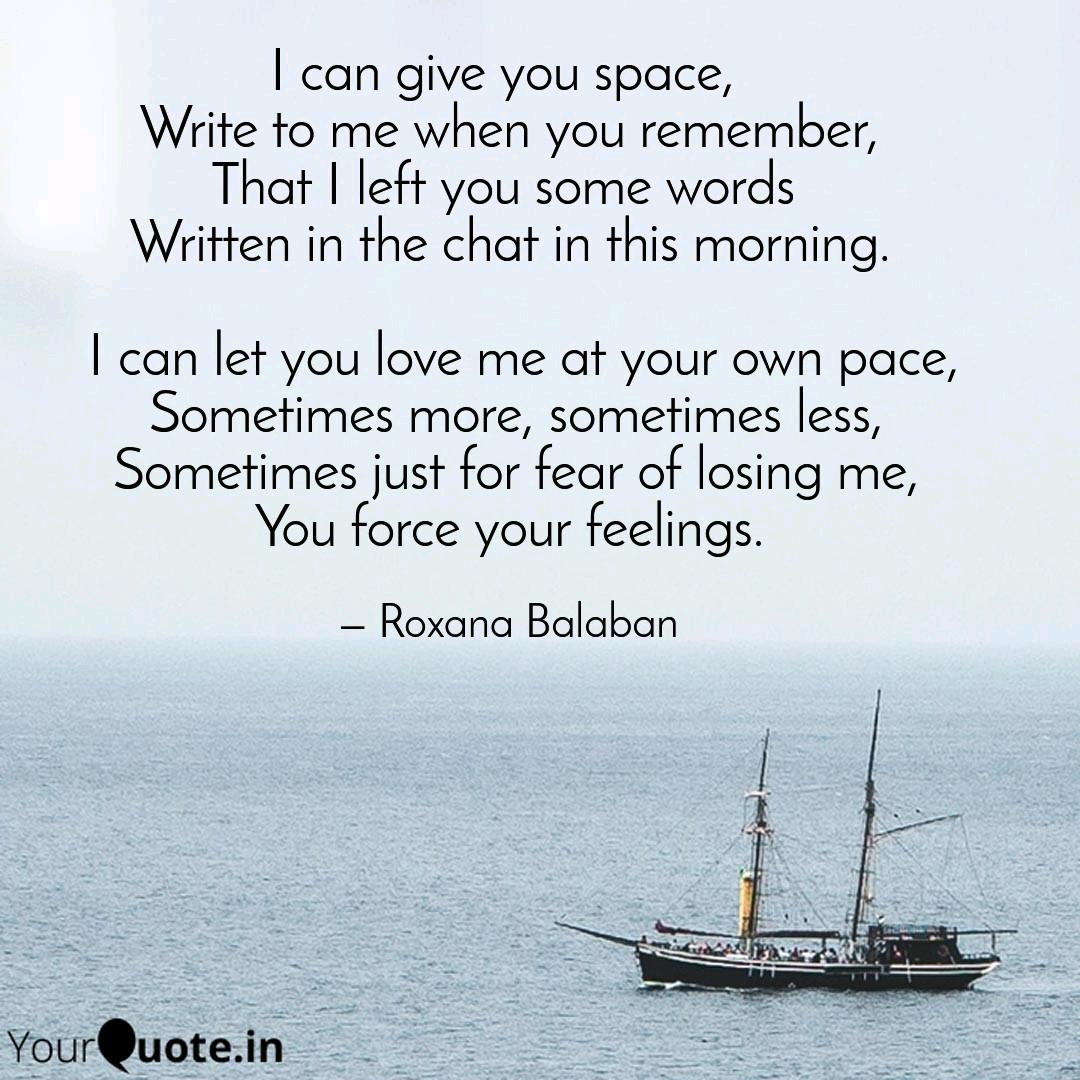 I Can Give You Space
Read Count : 49
Category : Poems
Sub Category : N/A
I can give you space, 

Write to me when you remember,

That I left you some words 

Written in the chat in this morning.




  I can let you love me at your own pace,

 Sometimes more, sometimes less,

 Sometimes just for fear of losing me,

You force your feelings.




I can give you reasons to hate me, 

When anger cuts my ribs 

And I tell you to forget me. 




I would leave you in my place, 

To feel what I feel and face the bad things. 




When you say that I think too much,

 You realy hurt me, because all I do 

Is think about you and to love you more.