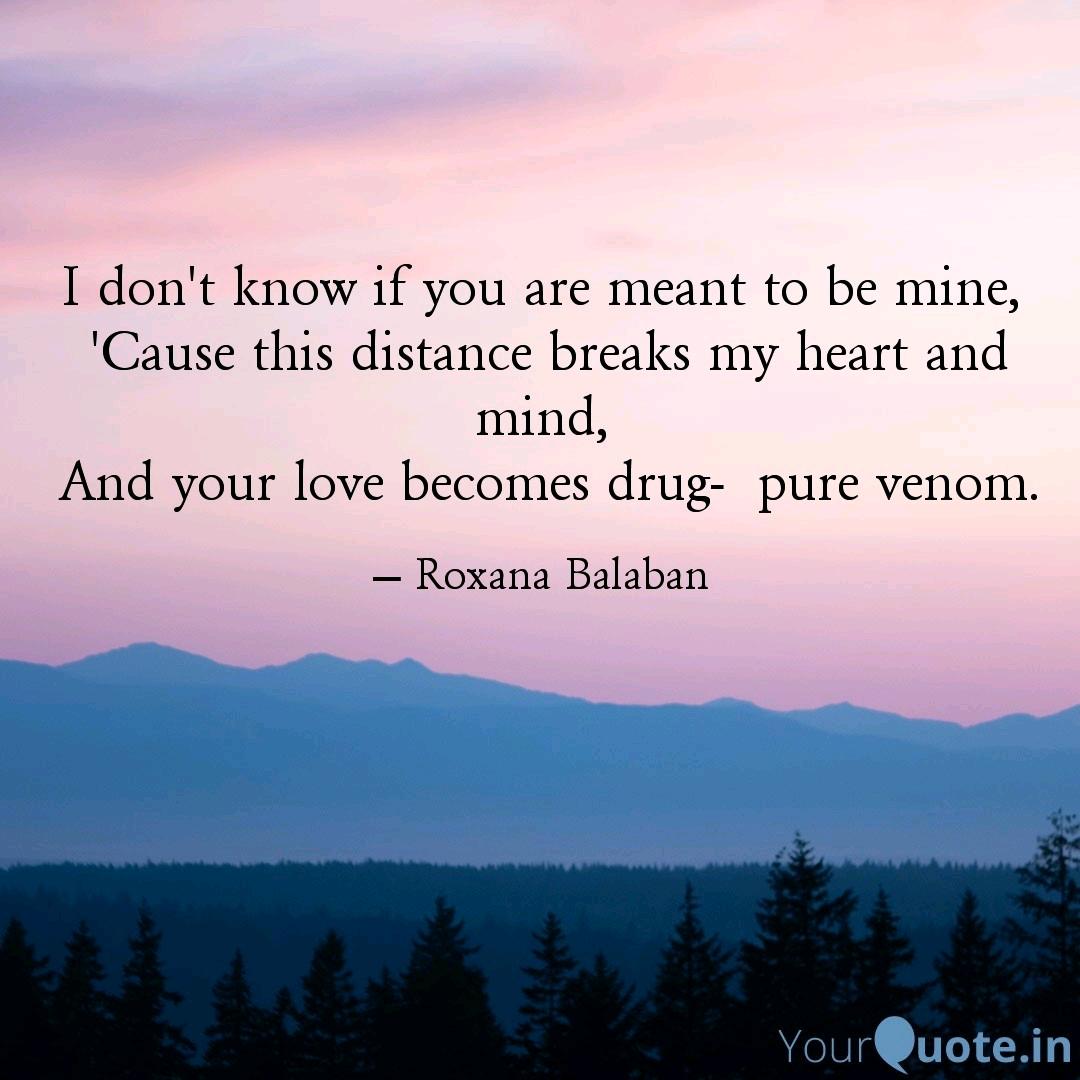 Pure Venom
Read Count : 49
Category : Poems
Sub Category : N/A
I don't know if you are meant to be mine,

 'Cause this distance breaks my heart and mind,

 And your love becomes drug-  pure venom.




   I was worth less without you...

 But now with everything

We both found out about ourselves,

 I don't want to become less - without us again.




I don't know if I can belong to someone,

As long as I don't belong to myself...




My mind is always at war with my heart, 

Driven by anger, nightmares, sleepless nights,

The memories come just to remind...