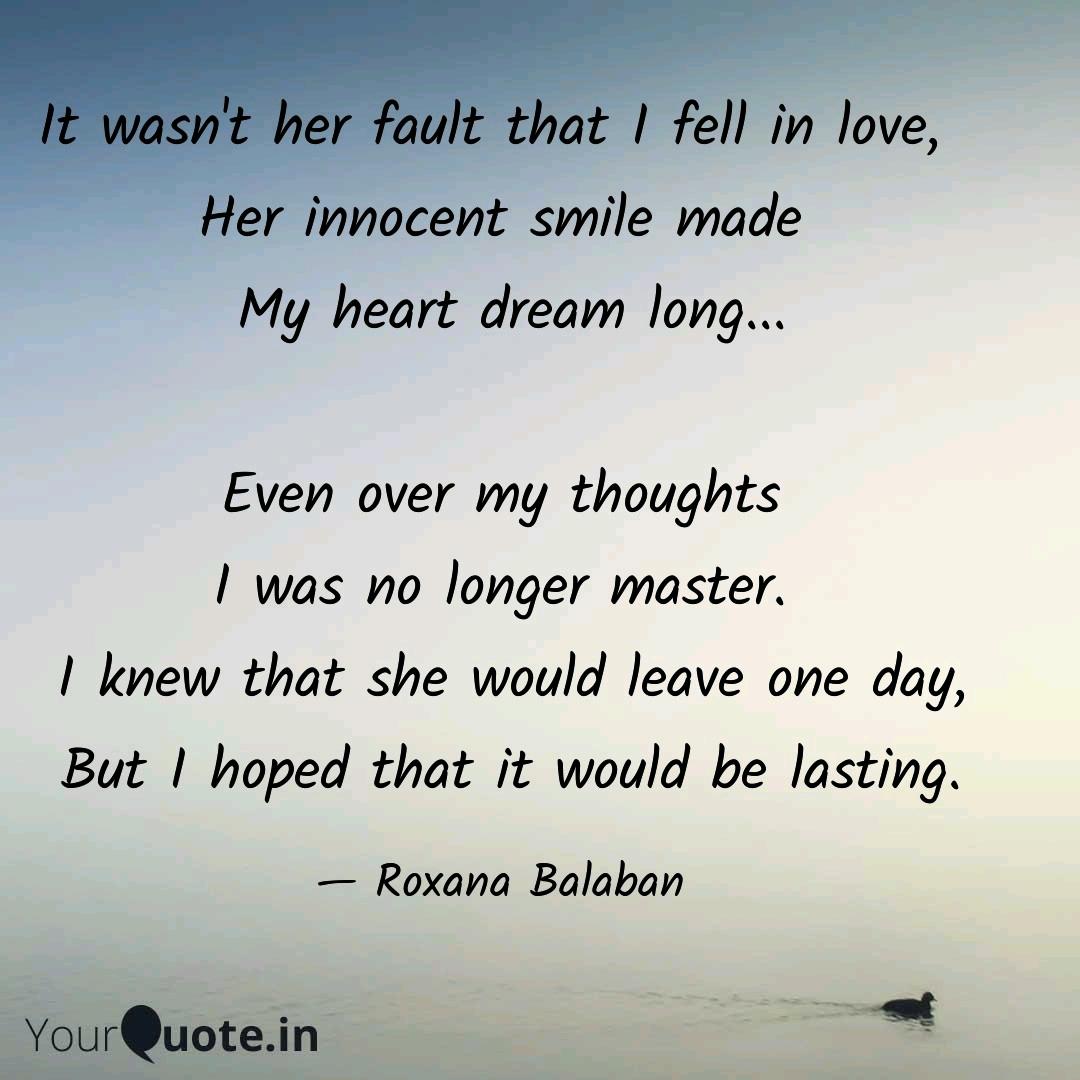 Category : Poems
Sub Category : N/A
It wasn't her fault that I fell in love, 

Her innocent smile made

 My heart dream long...




Even over my thoughts

 I was no longer master. 

 I knew that she would leave one day,

 But I hoped that it would be lasting.




And now I write about her 

Only from deep memories, 

Leaving before time, 

She wanted to be free

 At the end of our story.