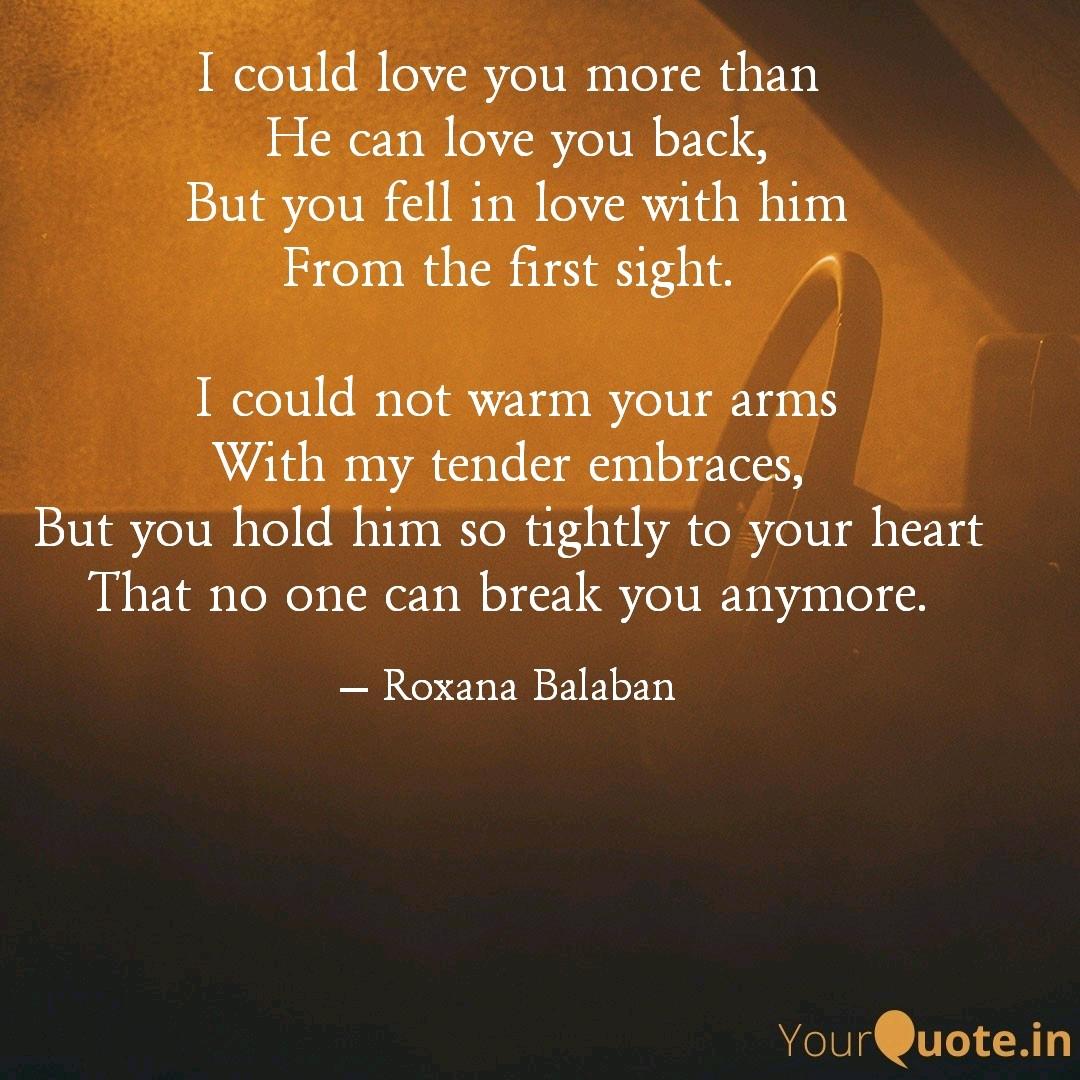 Your Arms
Read Count : 59
Category : Poems
Sub Category : N/A
I could love you more than

 He can love you back,

 But you fell in love with him

 From the first sight. 




 I could not warm your arms

 With my tender embraces, 

But you hold him so tightly to your heart

That no one can break you anymore.




 Your words of love sound 

Like thunder in my ears,

Raining through my tears... outside my home,

Trying with a breath, to disappear.




  You don't care, 

You wouldn't have to,

 You don't have two hearts to love two.