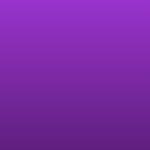 Role Model
Read Count : 68
Category : Poems
Sub Category : N/A
In a world full of dreams and
aspirations .There stands a figure of
inspiration.A guiding light with actions so bold My role model worth more than gold.He possess qualities I truly admire With a heart that's set on spreading fire. His unwavering belief in what is right ,Gives me the courage to stand and fight. So here comes my role model.......
The missile man of India Dr. APJ Abdul Kalam is my role model. He is my role model not because he has achieved great things in life and become the president of India. He is my role model because he dedicated his entire life to the country and its people especially school children. 
With humility he share his knowledge and skill An Guiding  through life's challenges uphill.He lead by example always staying true A beacon of light in everything he did .