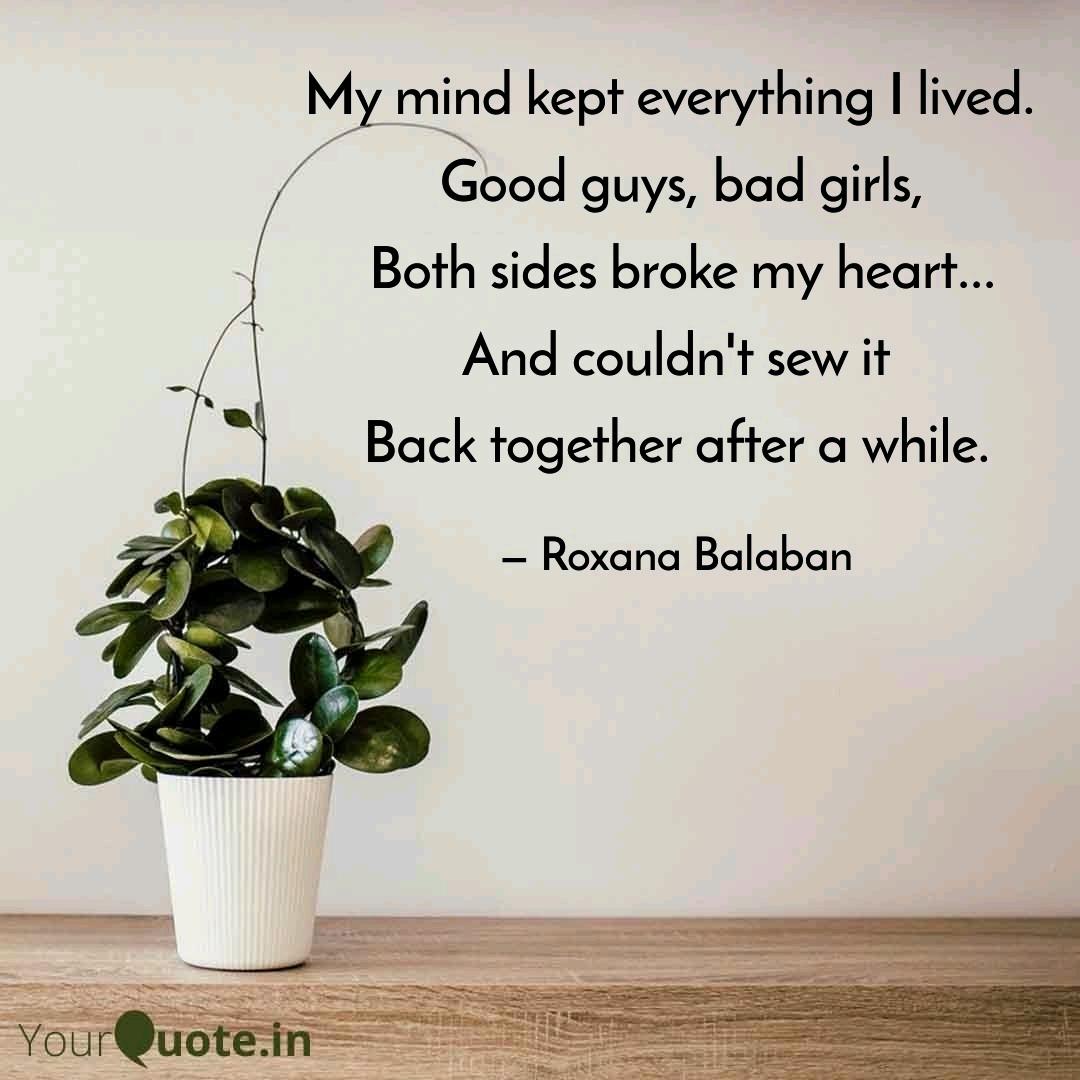 Everything I Lived
Read Count : 73
Category : Poems
Sub Category : N/A
My mind kept everything I lived. 

 Good guys, bad girls,

 Both sides broke my heart...

And couldn't sew it

 Back together after a while. 




 Holding my heart above my body,

Left to be touched by strangers at late hours,

 With whom I had nothing more in common than:

 "I'm sorry, darling!

 It's not the right time for our desires."




My mind reads my mistakes,

 But even if I could, I wouldn't find

 The strength to change anything.

I take the good from all the bad,

 I've lived... been forced to live 

As if I were happily.