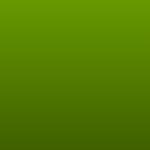 The Most Important Leaf.
Read Count : 76
Category : Poems
Sub Category : N/A
A leaf fell from a tree one day.

The wind picked it up and carried it away.

Onto a sidewalk it did land,

in front of a bank it had not planned.

Still wet itself from the morning dew,

the leaf got stuck on a robbers shoe.

Needless to say it caused him to slip,

and fall flat on his side, and broke his hip.

The Mounties arrested the unlucky thief,

and saved from his shoe, the most important leaf.

As evidence in court, the leaf was displayed,

As the heroic defeater that thwarted his raid.

Later, I'm told in a glass box display,

in the bank was the leaf so heroic that day.