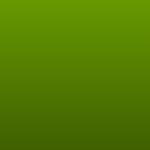 Ode The A Tequila Worm
Read Count : 77
Category : Poems
Sub Category : N/A
What in the world, there's a cow in my bed!

My room is still spinning, there's an ache in my head.

Frantically searching my mind for a clue,

What was it I did, omg, what'd I do?

I remember the bar, I remember the bottle.

I remember I drank it down at full throttle.

An hour had past when a vixen came in,

offered me heaven, and one night of pure sin.

It didn't take long to say "what the hell, screw it."

I realized now, that the worm made me do it.