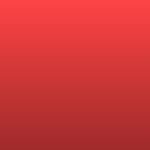 My Perfect Trip
Read Count : 24
Category : Diary/Journal
Sub Category : N/A
  Bored as I was sitting on the last  seat of the bus  .. thinking about my life .... as if there's something great in it..  on my right  window  sat a grumpy old man  looked more irritated than I was then second from last right seat sat a cute boy traveling alone . Hmm nice ..  then. There was an empty seat next to me ..  Argh isn't this going to the longest boring trip ... my phone went off .. 

 Then came  this other.... guy the way I was so bored I didn't even dare to look at him  . Angrily I shifted my travelling bag so he comfortably sit down he turned back at me and smiled ...  ohhhhh he had a cute smile though.. .. I thought I had hurt him when I moved the bag so I apologised "sorry"I said with a smile  .. 
    

 He sat  silently and I didn't bother say anything . Like I said I was  so  angry 

       Mxm finally the bus  left the station off we went  ..  ohh God it' was hot I'm allergic to the sun   .. but Heyy I sat quietly and eventually fell asleep. 
 Dude!! the  cute guy on my side  he was dead asleep but I could tell tht his neck was hurting cz of how he was sleeping 
 ... he leaned over my shoulder for seconds and woke up I pretend as if I was asleep 
 

  My guy Wht the hell !!??? Why did u move I mean I wanna put my head on top of yours

 Well.... I was talking to my inner self ....  
 The trip was long  ... halfway somewhere the bus stopped everybody went to buy things to eat  snacks and all tht well so did  I and my Mr cute guy as well .. on the   queue   cz it was long I saw him ... bored as I was I didn't care he asked me to collect his order as he went to the refreshment room. .. good It happens tht my order and his came at the same time I collected and went back to the bus . .
 Fuck !!I forgot to tell him he'll find  me at the bus 
 

   But he eventually came  . Late comers are  cute mxm ... he sat I smiled and handed over him his food   .. guy was eating pap and it was  hot anyways 
 It's non of my business so I ate my burger and fries .    Had zingers and they were chilli I gave him one  and water. Boom he was a  smooth talker 
 We spoke all the way   fast forward we ended up exchanging number  .. ohh and holding hands gawd that felt great ..