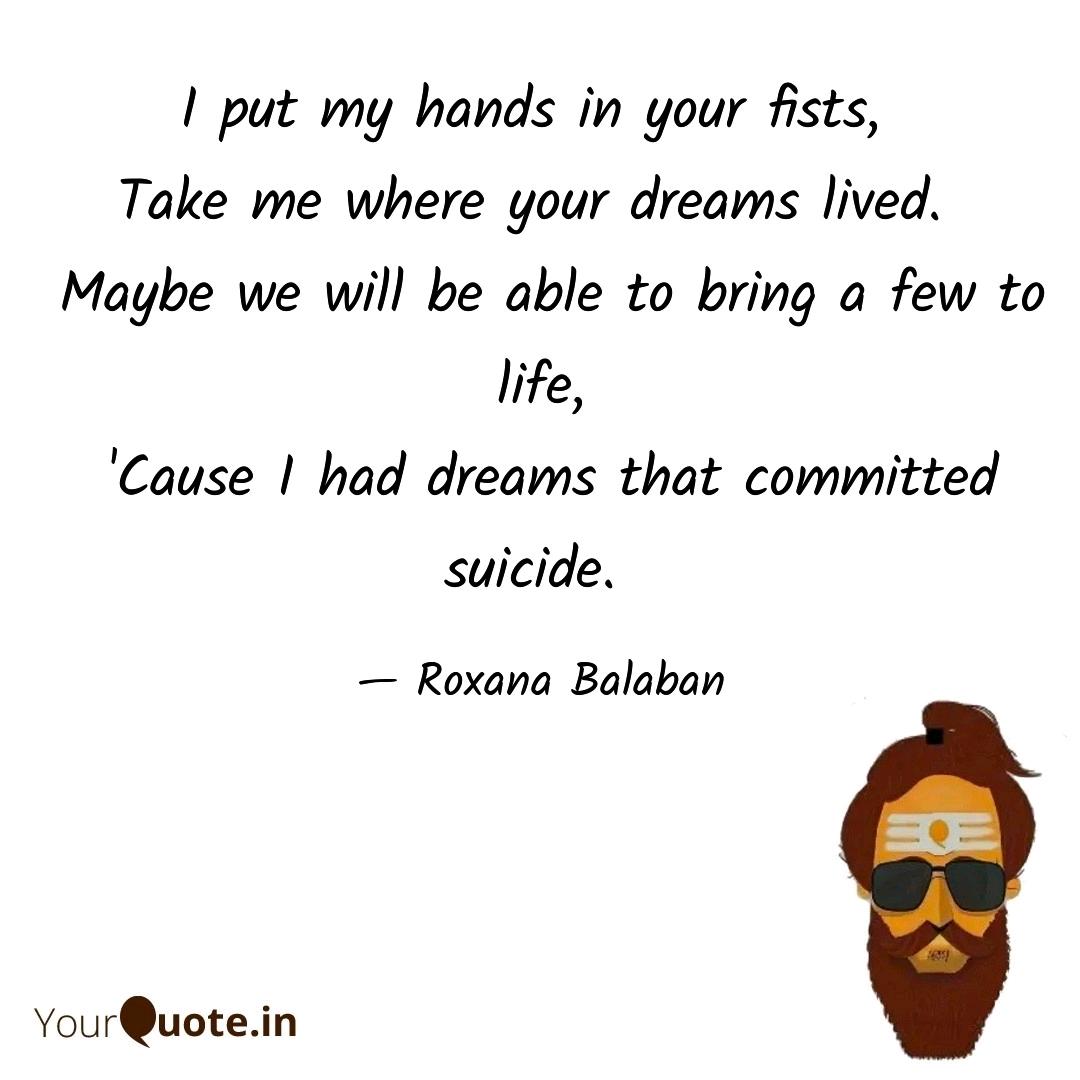 Your Fists
Read Count : 18
Category : Poems
Sub Category : N/A
I put my hands in your fists, 

Take me where your dreams lived. 

 Maybe we will be able to bring a few to life,

 'Cause I had dreams that committed suicide.  




There is enough space near me, 

The people who knew me, 

Left me before the deadline -

Dead on the line.




I put all my trust in you

 As if you couldn't lie to me. 

 I let my love flow from my veins down.