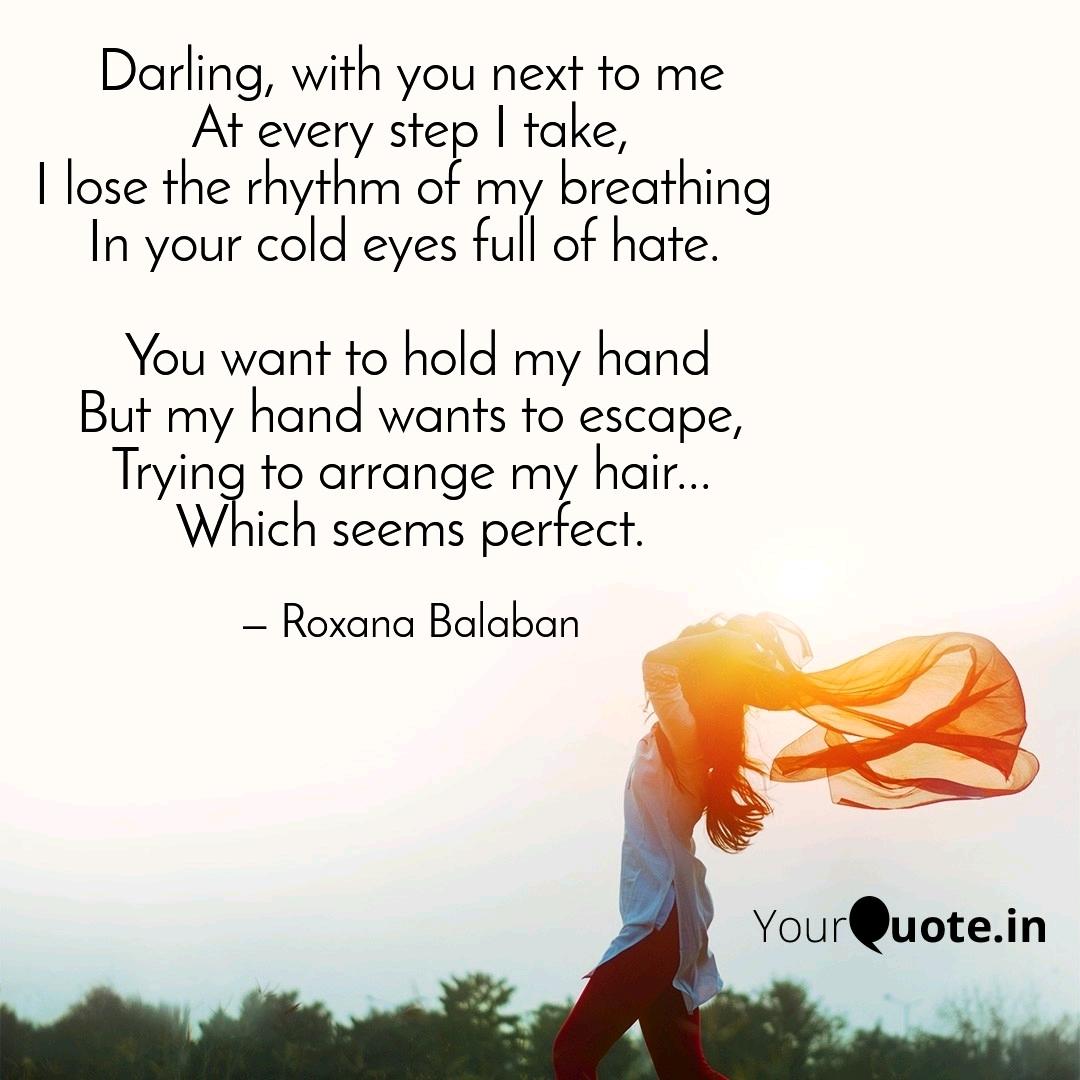 Cold Eyes
Read Count : 35
Category : Poems
Sub Category : N/A
Darling, with you next to me

 At every step I take, 

I lose the rhythm of my breathing 

In your cold eyes full of hate. 




 You want to hold my hand

 But my hand wants to escape, 

Trying to arrange my hair...

 Which seems perfect. 




 Darling, my mouth closes the kisses in a drawer,

 We are two dead people with cold bodies -

 Walking through the bars

 Like two drunken shadows. 




 I used to look deep into your eyes

 To avoid people's eyes,

 But now people's eyes are warmer 

Than your cold stare 

That makes me hate myself.
Comments
I see the first part of the poem as heart-wrenching, no longer on the same path in everything and the eyes being the window of the soul. THE existing together as to cold bodies reminded me of 2 bodies in a morgue laying on a cold steel slabs and laying side by side in a Graveyard In the cold uncaring ground. In the lasts potion of the poem I see the anguish and loss like beautiful Roses held in the hands have dried up and as you try to caress them they turn to dust and fall through your fingers as the poem with shows this couple. Just my muse. Enjoyed the poem.

Sep 11, 2023