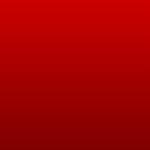 Songs Can Change Your Life Suicide
Read Count : 32
Category : Poems
Sub Category : N/A
Last night and I'm blunt as can be
Life or suicide overwhelmed me

Feeling trapped in a way that's too long to explain
So I played the devil's game mind a complete mess

Listened to suicide letter
And I don't dare cry

Months n years with nothing changing to my surprise

Giving up the fight to change n collect others

Giving up my dreams n the fire

Anger I replaced over any type of crying power

At the end of song was a hotline number tho

So those like Eminem who say music don't effect your day

Or who u r or want to be...I love him...but I call his bullshit bc he still hasn't done anything

N with that money id do so much for others

I called the number

I didn't do it

But everyday s fight

Knowing what I dream n lovr n trapped between a hard spot and life

Confused n alone abandoned to young

Grew up to fast to not get what I see in my past

But I almost let it all go if not for that song

I need to find a way out

I need a new start

I need to do what's in my heart

Bc if I can't then let me go and have another replace me

What I want will be hard extremely n the days melt to the same not seeing no steps go in my way

Kills me inside but by the grace of God I didn't take my life.

Ppl think I'm crazy for my dreams I think there crazy they have known n most then half ain't happy or hide that there on a run....from themselves n the truth

My dream is life changing

Not very educated

But I still believe I can make it. 

How?

That's God's will

Bc right now I'm trapped n I'll

Trying to fight back the devil

Getting thru hell like a serious screwed up rebel

But how does someone start the change the want when there on ssd with almost 20 illnesses they plea

How do I start a buisness to make the money I need to change the community.

How do I start? Will they listen? Should I even try? I just turn 37 n counting down till I'm 38 n 39. 

I've seen it done already but it started that way

What I want to do will be opposite no handed plan from uncle Sam

It's not just a dream but am urge inside

If I had that kind of money OMG WOULD YOU BE SURPRISED

But the rich stay rich in there click

The ones like me homeless can't afford a studio with dreams die silently

All bc we became we set in r place n can't get higher up in a fast pace

But that's another rant another story to tell.

All I want to say if u have a dream urging u to fight n feel corned n no way out n tried it all

Don't pull the trigger or hang the rope above

The suicide hotline will help you get back above

I just wish I could get a house with all this shit on r that work my ass off for my business make millions n it's going on blast. Community not greed.  Let's see.