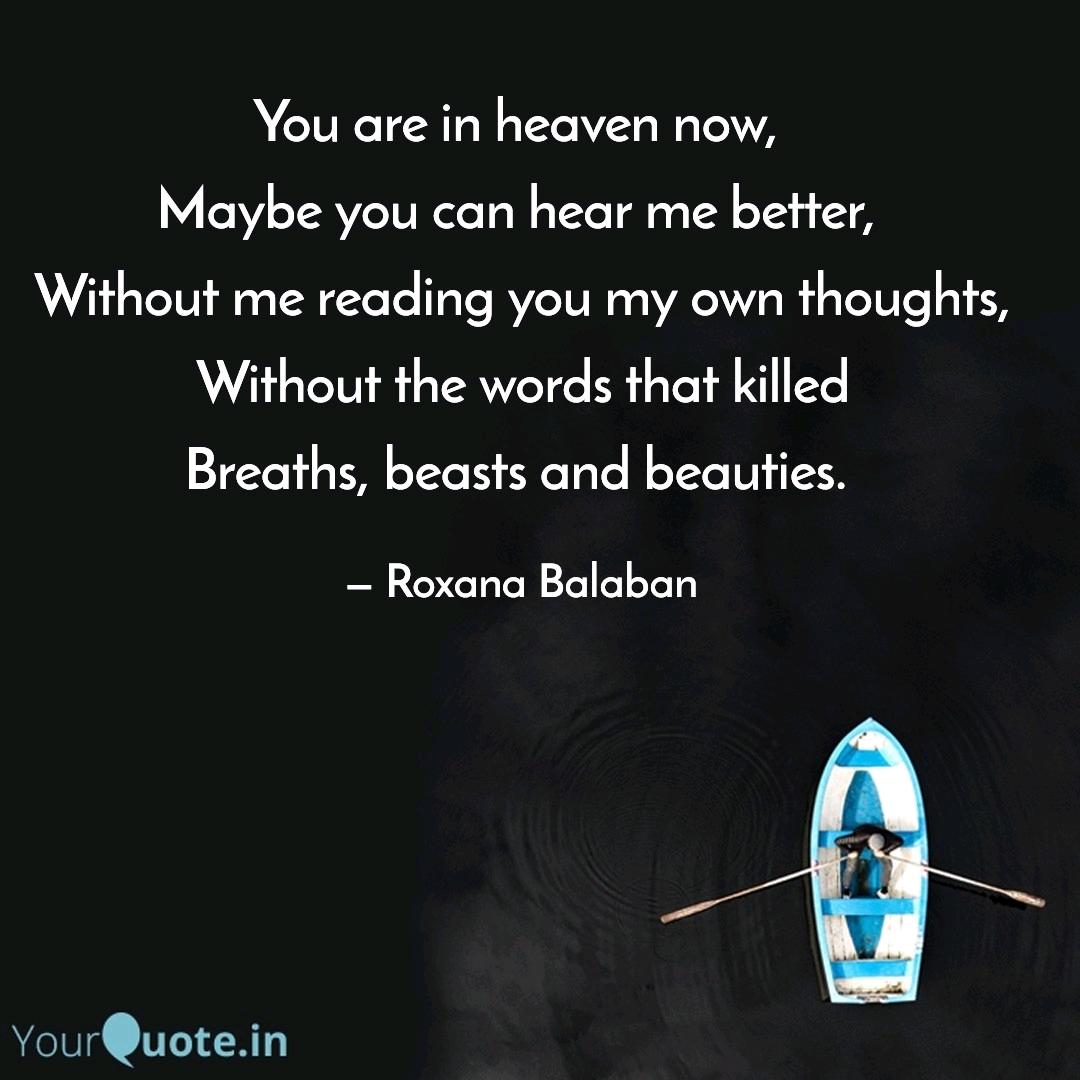 Beasts And Beauties
Read Count : 31
Category : Poems
Sub Category : N/A
You are in heaven now, 

Maybe you can hear me better, 

Without me reading you my own thoughts,

 Without the words that killed 

Breaths, beasts and beauties. 




 You are above my head like a butterfly,

My eyes are still looking for you on the ground.

 Oh! But wait...  The sky seems infinite,

 I miss many beautiful things there.




 You are in heaven now, 

Here all the earth falls into the hell.

Tell me if you still feel the things

 You used to feel once for me.