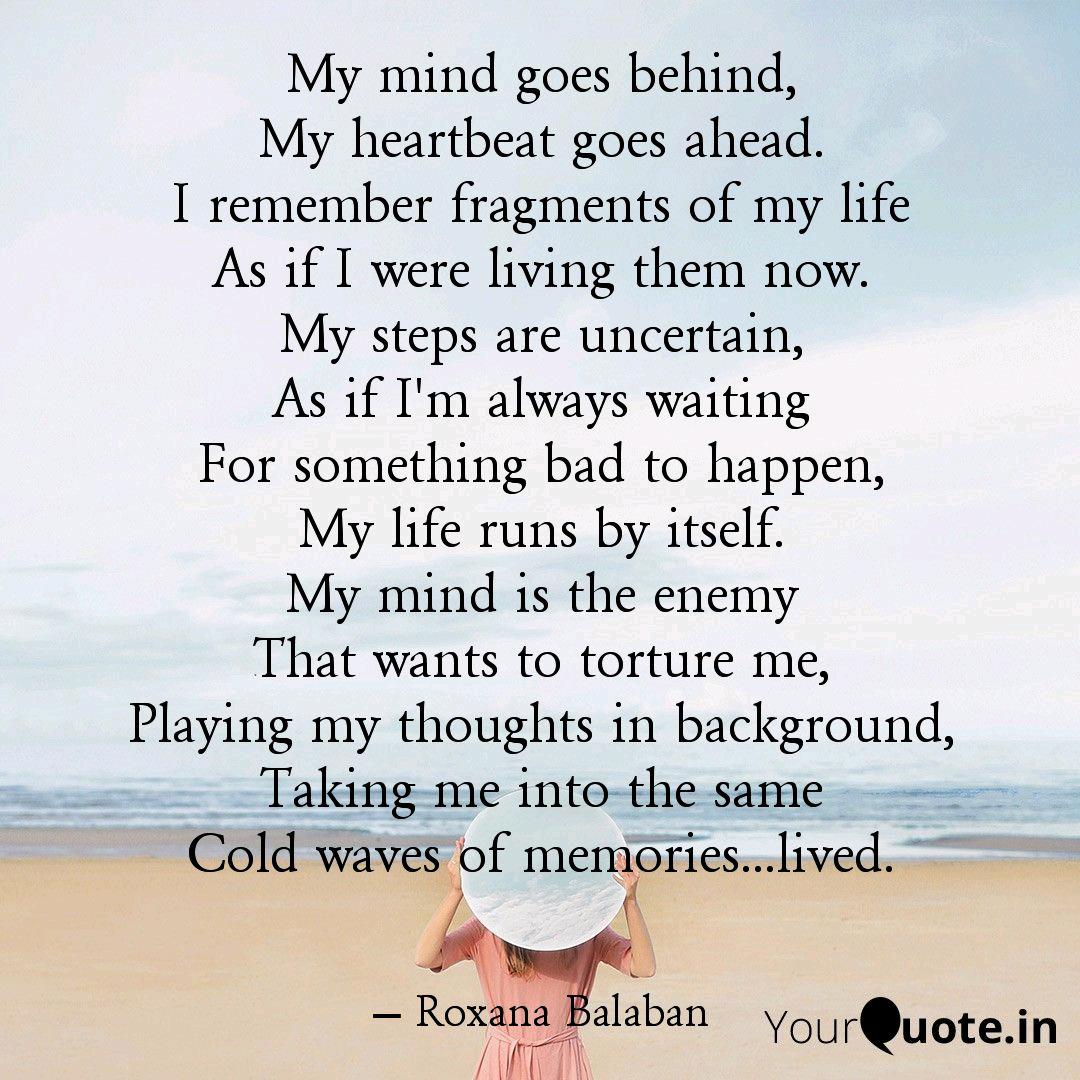 Category : Poems
Sub Category : N/A
My mind goes behind,

My heartbeat goes ahead.

I remember fragments of my life

As if I were living them now.

My steps are uncertain,

As if I'm always waiting

For something bad to happen,

My life runs by itself.

My mind is the enemy

That wants to torture me,

Playing my thoughts in background,

Taking me into the same

Cold waves of memories...lived.