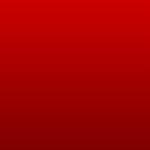 Beaten Down!
Read Count : 20
Category : Poems
Sub Category : N/A
She pretends to be alright when in truth she isn't, her smiles are fake so no one will ever know how deeply depressed she really is. All her life she has been beaten down constantly one way or another, by her family and by life it self.

Some how she always managed to pick herself back up and continue to keep on living, even when she has repeatedly been to hell and back. She's been abused mentally, emotionally, physically and sexually by her family.

Still she manages to continue getting right back up, even through life keeps trying to beat her down repeatedly. Some friends have told her that she is one strong woman.

Residents at her job have told her that no matter what personal problems she endured at home, she never let them affect her job. They said she always had a smile on her face, even through deep down inside she is constantly asking herself how much more does she have to suffer before she finally decides to just give up completely.

By:Vera Rice!