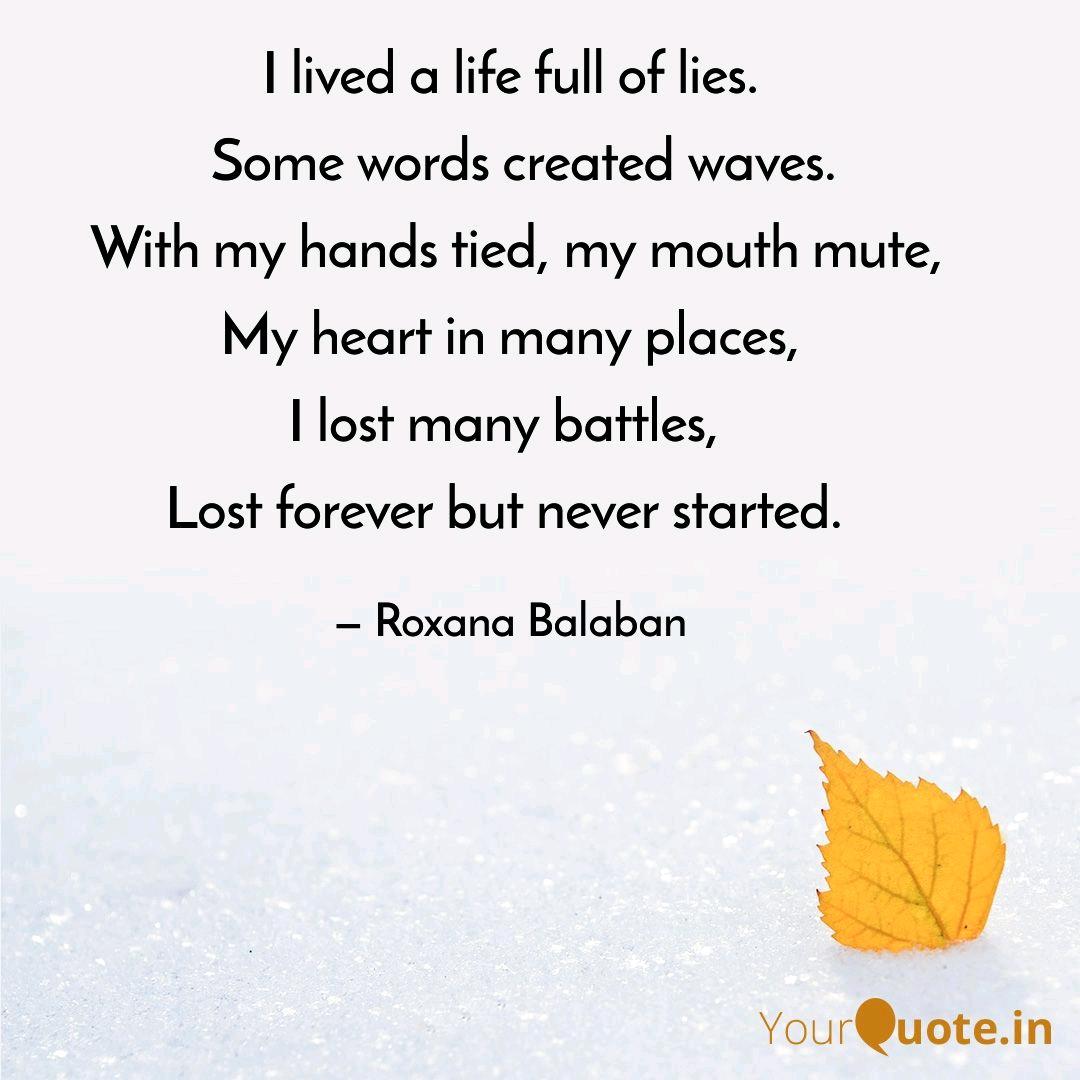 Category : Poems
Sub Category : N/A
I lived a life full of lies.

  Some words created waves.

 With my hands tied, my mouth mute,

 My heart in many places, 

I lost many battles, 

Lost forever but never started. 




 I lived a life in vain,

 I waited too long when I had to act.

Now I'm sitting on the side of the road, 

My life is counting its last days. 




 I doubted my heart, 

I doubted my strength, 

I would only have a few more to say,

But I leave the words drowned in alcohol.