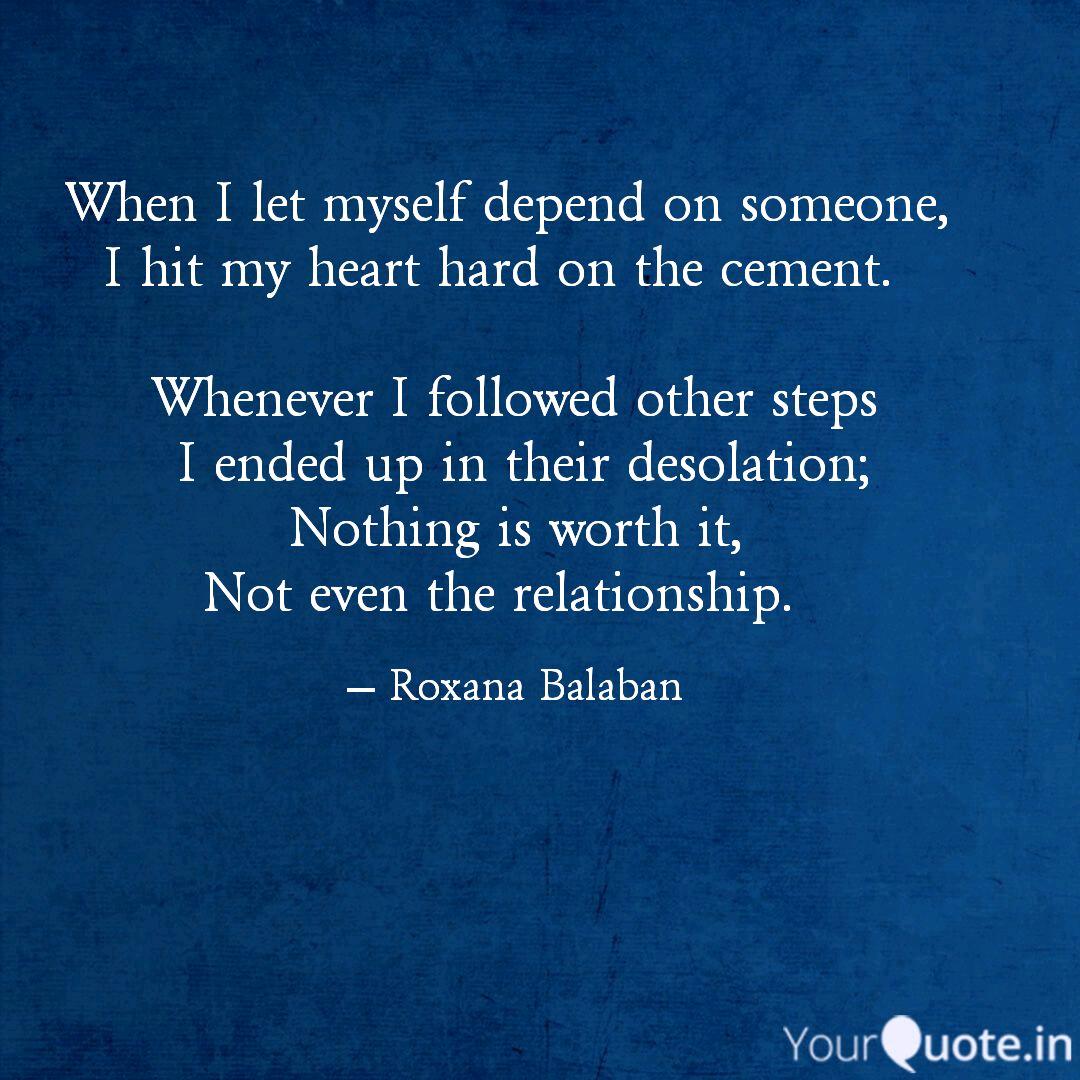 Category : Poems
Sub Category : N/A
When I let myself depend on someone, 

I hit my heart hard on the cement.  




Whenever I followed other steps

 I ended up in their desolation;

 Nothing is worth it, 

Not even the relationship.  




When I thought that the lie takes 

Another form of the truth,

 I saw that the truth makes 

The bright face of the moon - 

Only on one side.