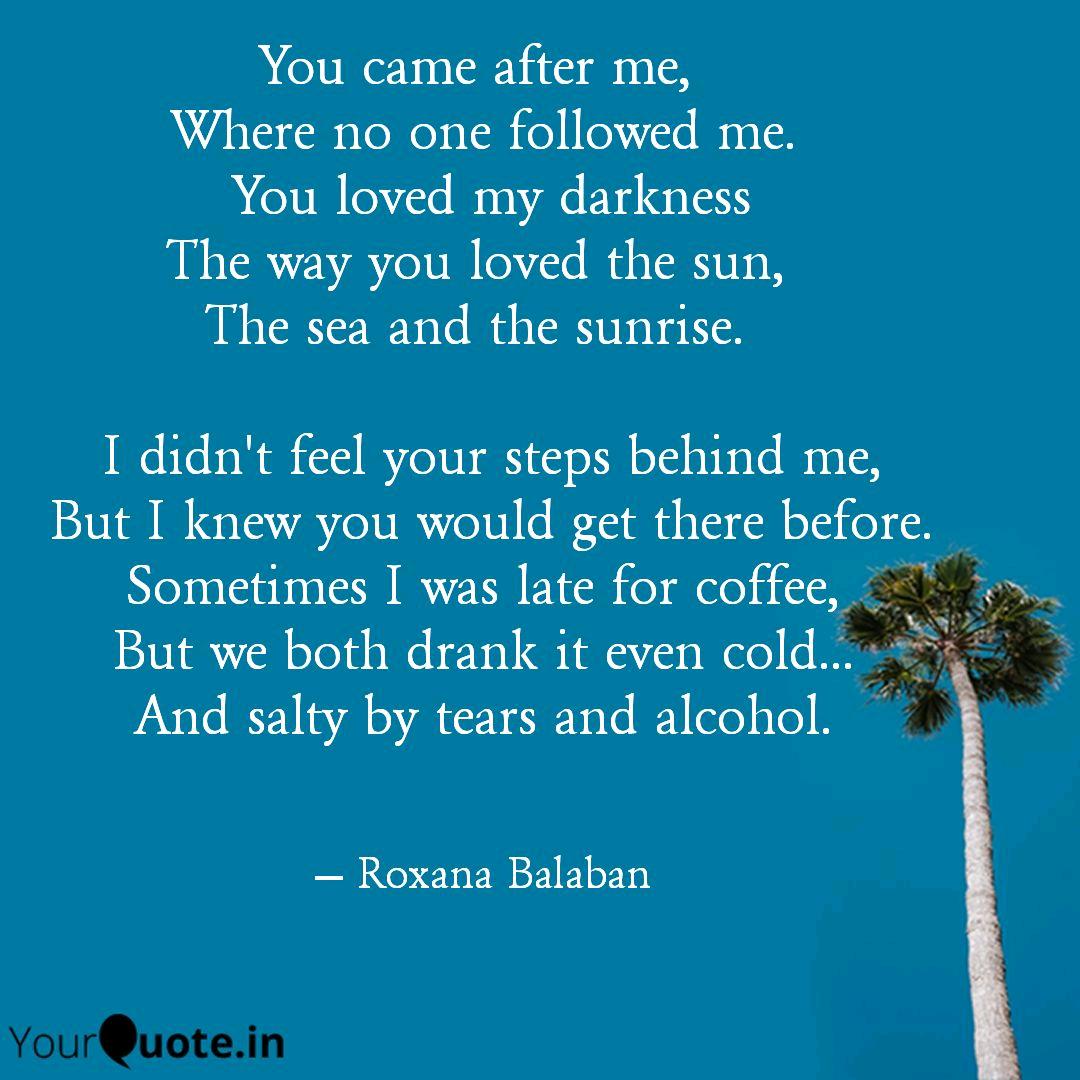 The Sea And The Sunrise
Read Count : 23
Category : Poems
Sub Category : N/A
You came after me, 

Where no one followed me.

  You loved my darkness 

The way you loved the sun, 

The sea and the sunrise. 




 I didn't feel your steps behind me,

 But I knew you would get there before.

 Sometimes I was late for coffee, 

But we both drank it even cold...

And salty by tears and alcohol.

 

Inhaling the smoke from the hot cigarette 

as you inhale the sea breeze

 In your chest to breathe.




  You take me to places 

Where you haven't been either, 

But the places are already familiar to me.