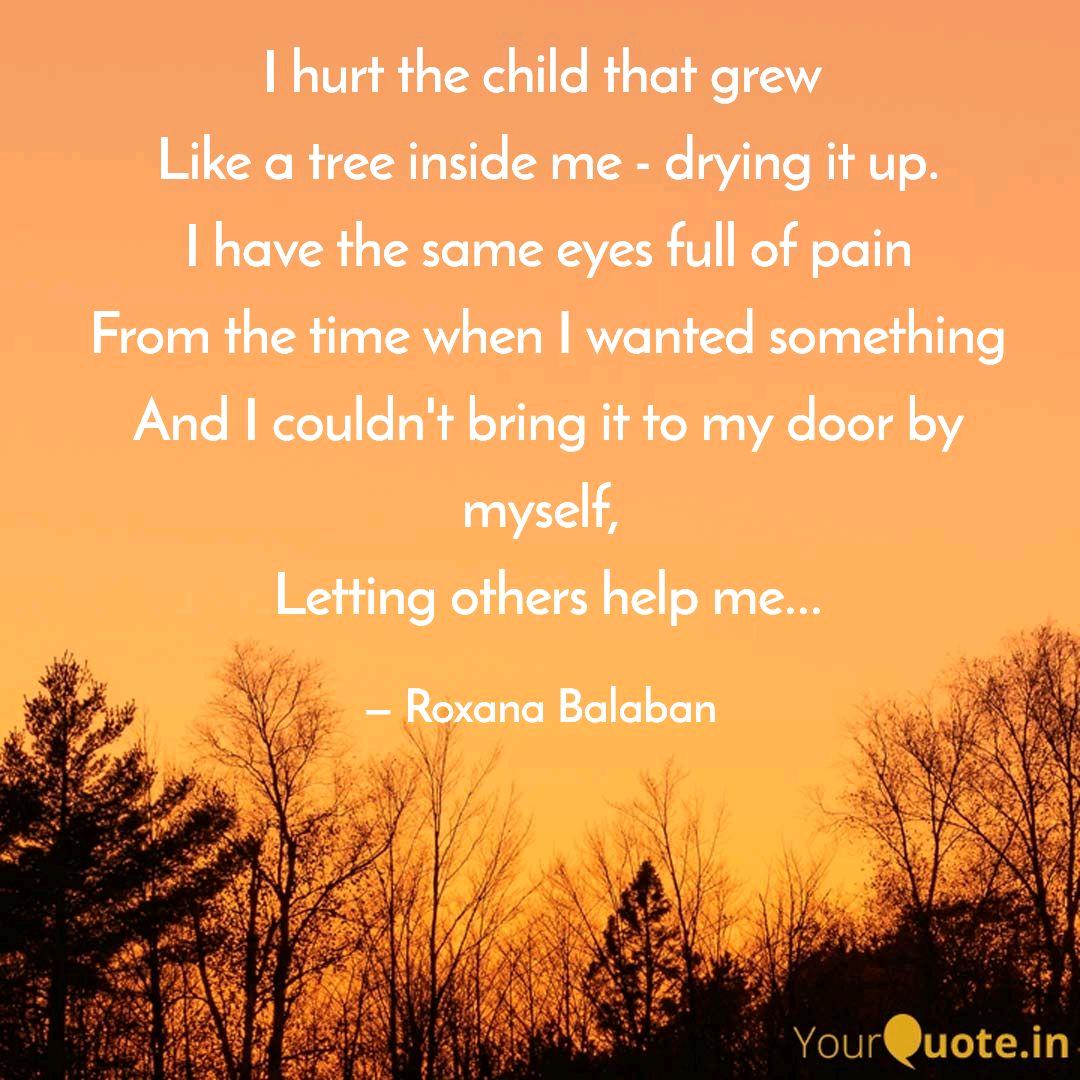 Category : Poems
Sub Category : N/A
I hurt the child that grew

 Like a tree inside me - drying it up.

 I have the same eyes full of pain

 From the time when I wanted something

 And I couldn't bring it to my door by myself,

 Letting others help me...




  I hurt the adult I have become 

By creating expectations 

From waves and rocks,

 From lost loves in relationships.




My face covers my thoughts,

 My skin covers my wounds.

Time covers my heartbeat, 

Death covers life, 

Life covers death,

Drying it up everything.