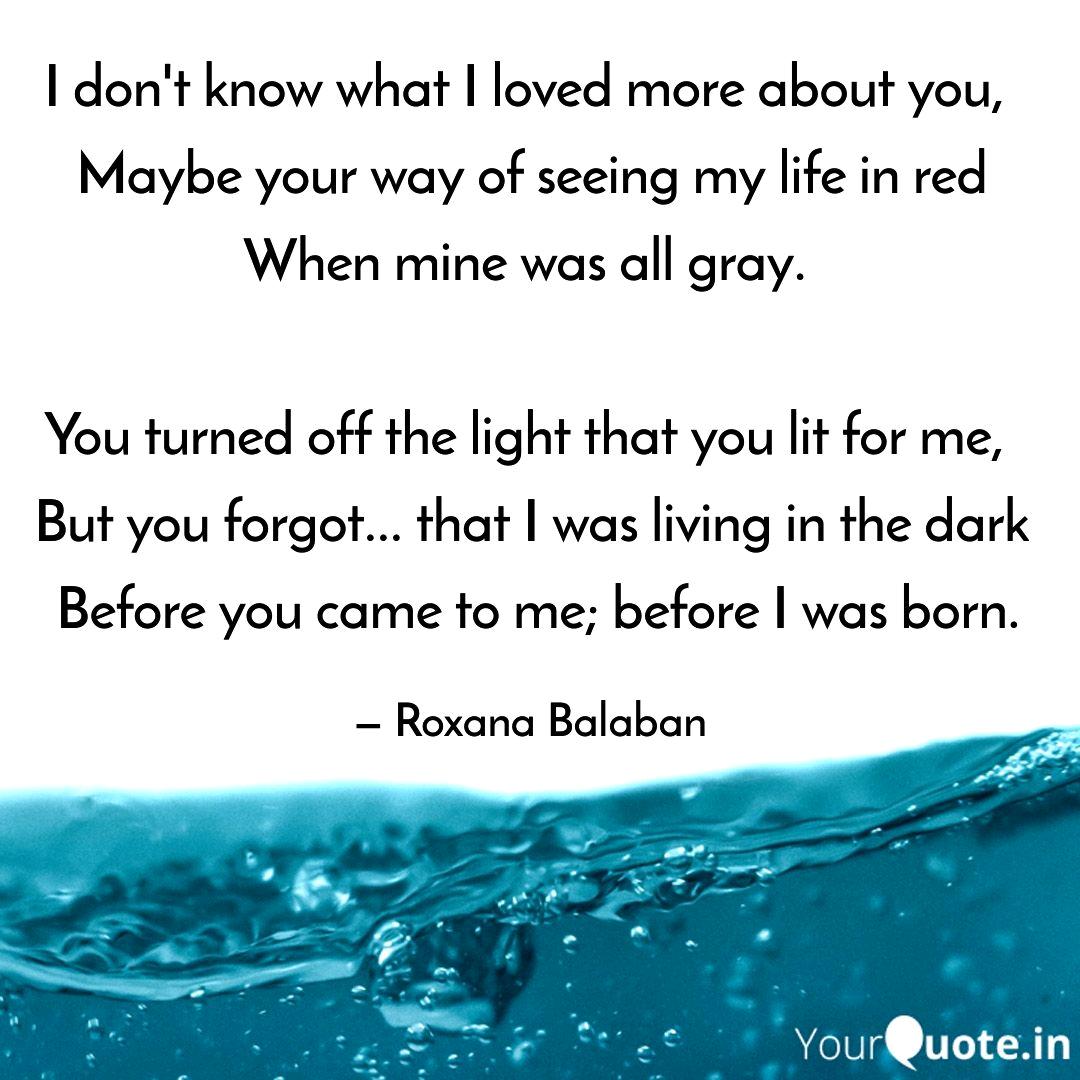 What I Loved More
Read Count : 36
Category : Poems
Sub Category : N/A
I don't know what I loved more about you, 

Maybe your way of seeing my life in red

 When mine was all gray.  




You turned off the light that you lit for me, 

But you forgot... that I was living in the dark

 Before you came to me; before I was born.




  Your eyes are dry now, 

Maybe you cried, 

My eyes still have tears, 

I kept them for my loneliness. 




 I can't love you anymore, 

No matter how hard I try, 

You let my heart follow your footsteps 

And it never came back with the same love.