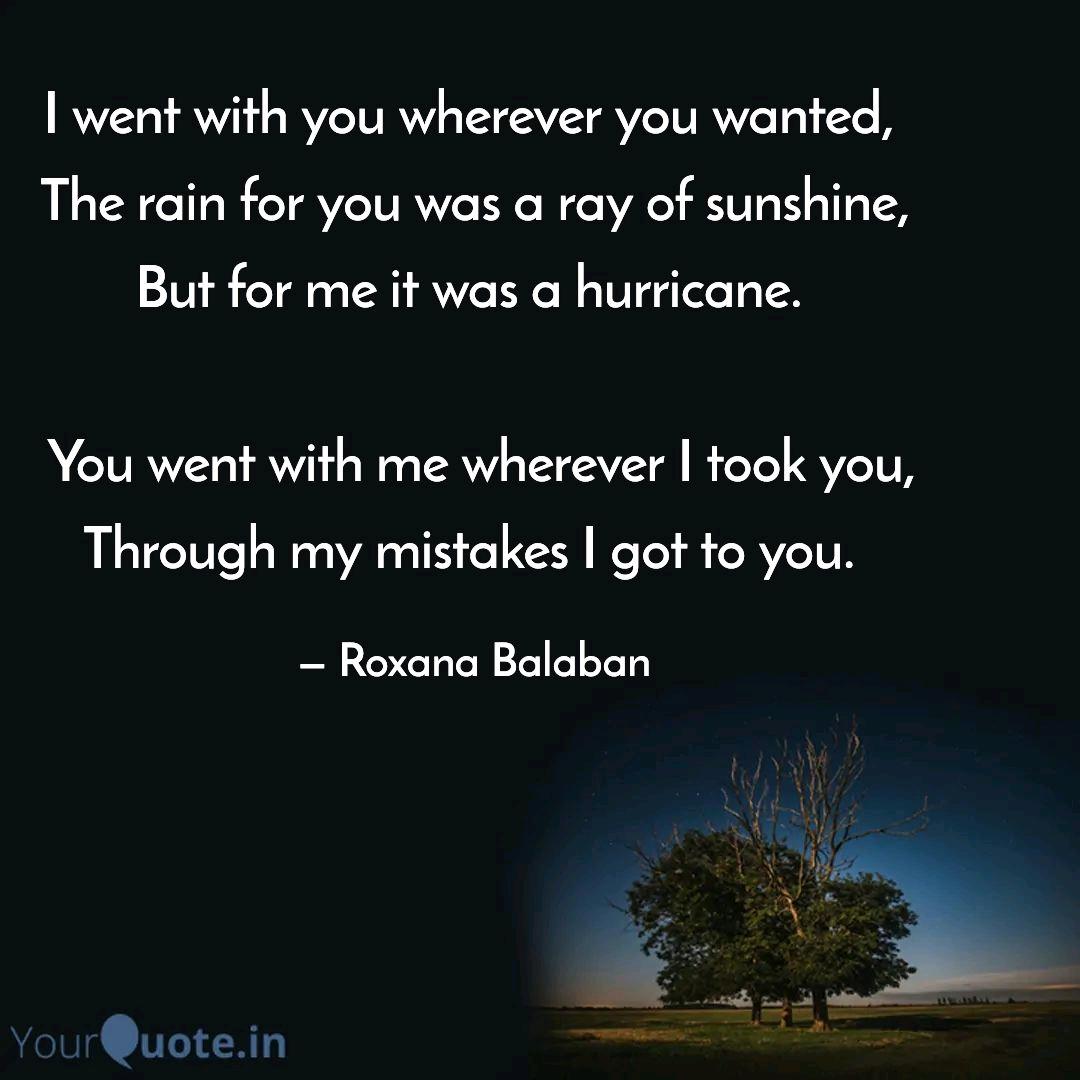 I Went With You
Read Count : 33
Category : Poems
Sub Category : N/A
I went with you wherever you wanted, 

The rain for you was a ray of sunshine,

But for me it was a hurricane. 




 You went with me wherever I took you,

 Through my mistakes I got to you.  




I wasn't the first, nor did I want it, 

But I made you feel the emotions 

As if they were for the first time...




  I can't stop Today,

 But I'll let it repeat itself...

 Until you understand, 

Until none of us will regret it.