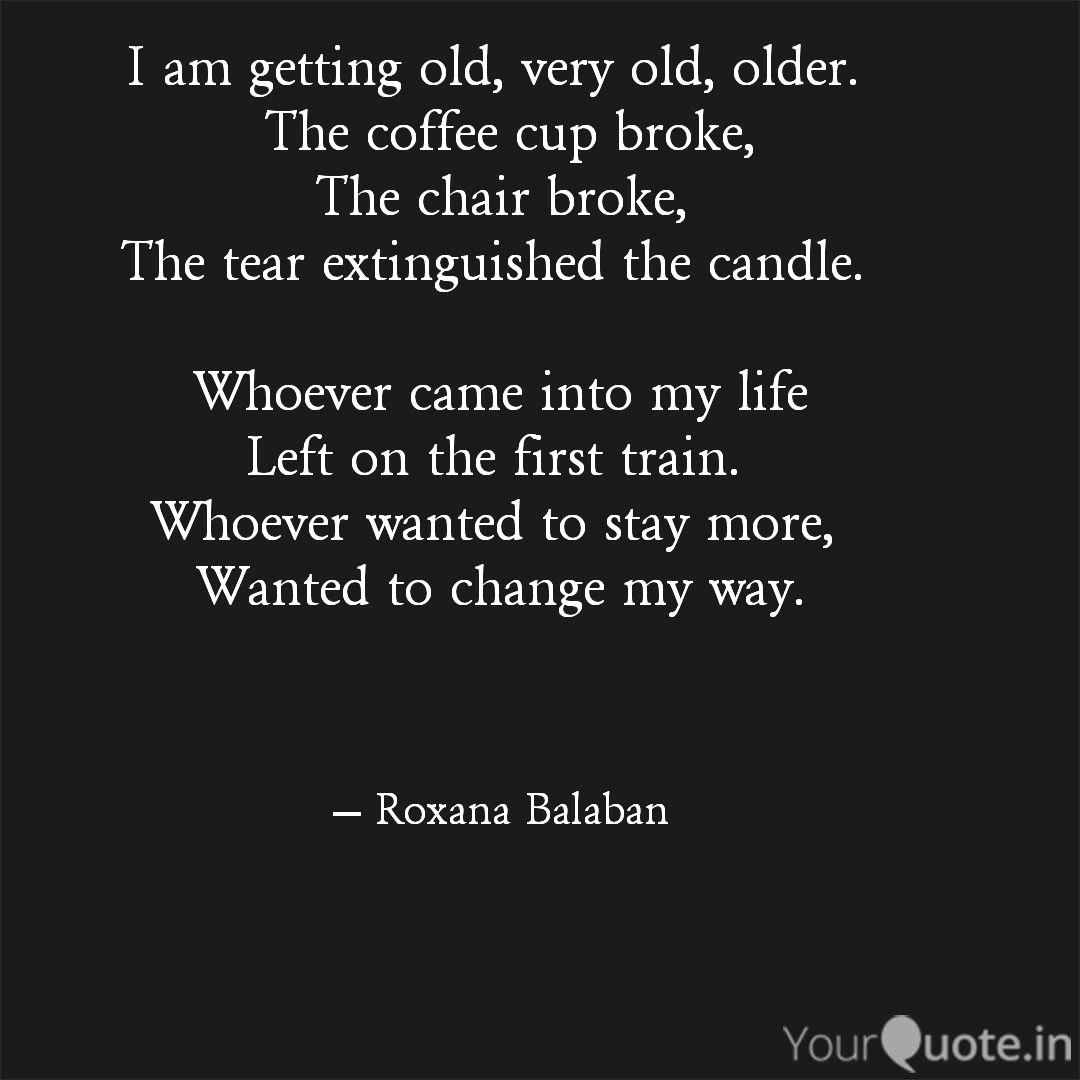 Category : Poems
Sub Category : N/A
I am getting old, very old, older. 

 The coffee cup broke,

 The chair broke, 

The tear extinguished the candle. 




 Whoever came into my life 

Left on the first train. 

Whoever wanted to stay more, 

Wanted to change my way.




  It's not a hotel,

 I barely have a place to sleep.

I can't promise comfort,

 It will be uncomfortable 

To have someone close.




I look at myself like a stranger,

 The things I didn't do on time

  Don't have time for me anymore.