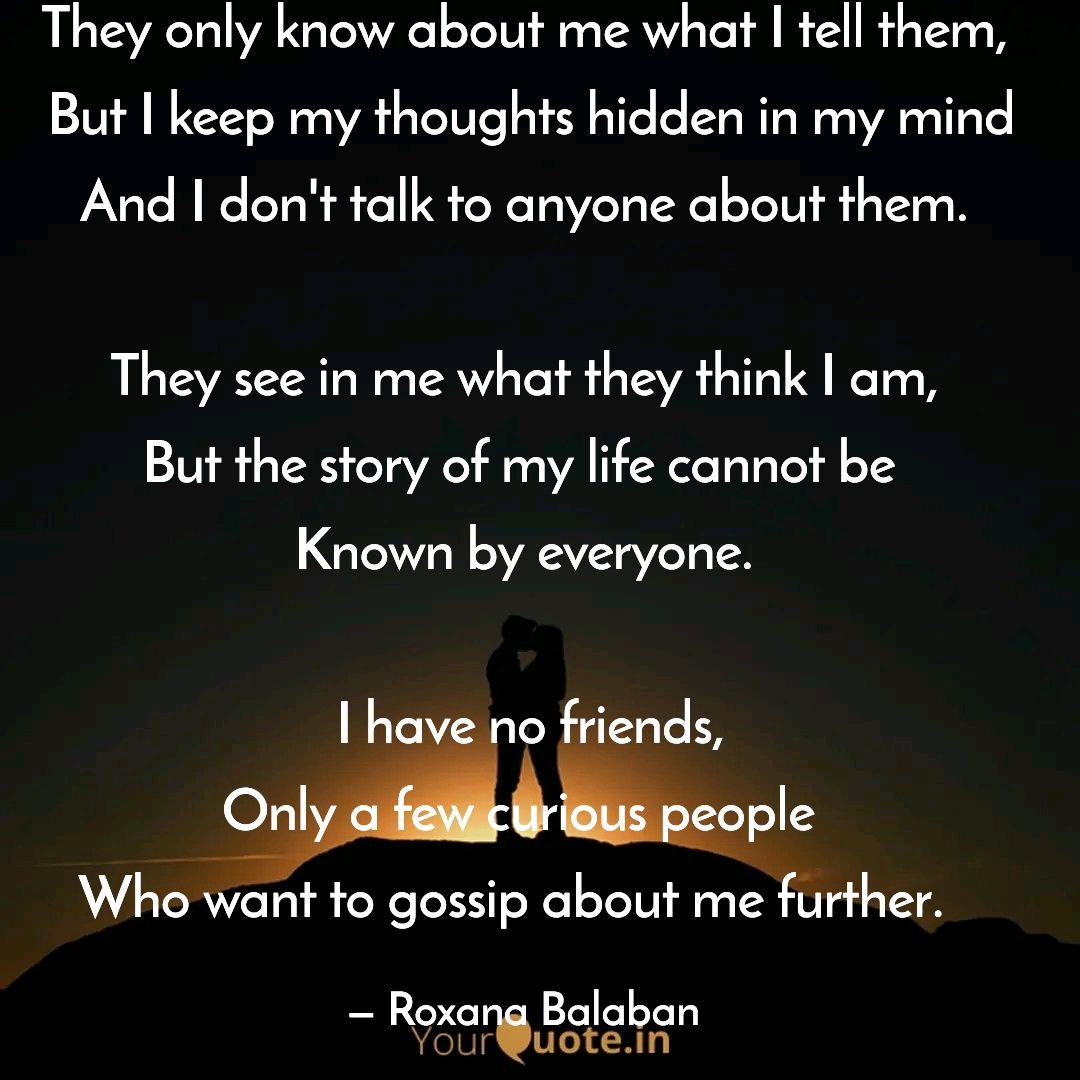 Without Words
Read Count : 30
Category : Poems
Sub Category : N/A
They only know about me what I tell them,

 But I keep my thoughts hidden in my mind

 And I don't talk to anyone about them. 




 They see in me what they think I am, 

But the story of my life cannot be 

Known by everyone.




  I have no friends, 

Only a few curious people 

Who want to gossip about me further.  




I put myself in a shell 

And if I want to listen to stories, 

I better read a book, 

I at least learn something good from them.




I have no more words to explain,

 I have no intention of revealing myself, 

Bad people, good people, 

The real me is hidden

 In the eyes of those who look at me,

Talking back to me without words.