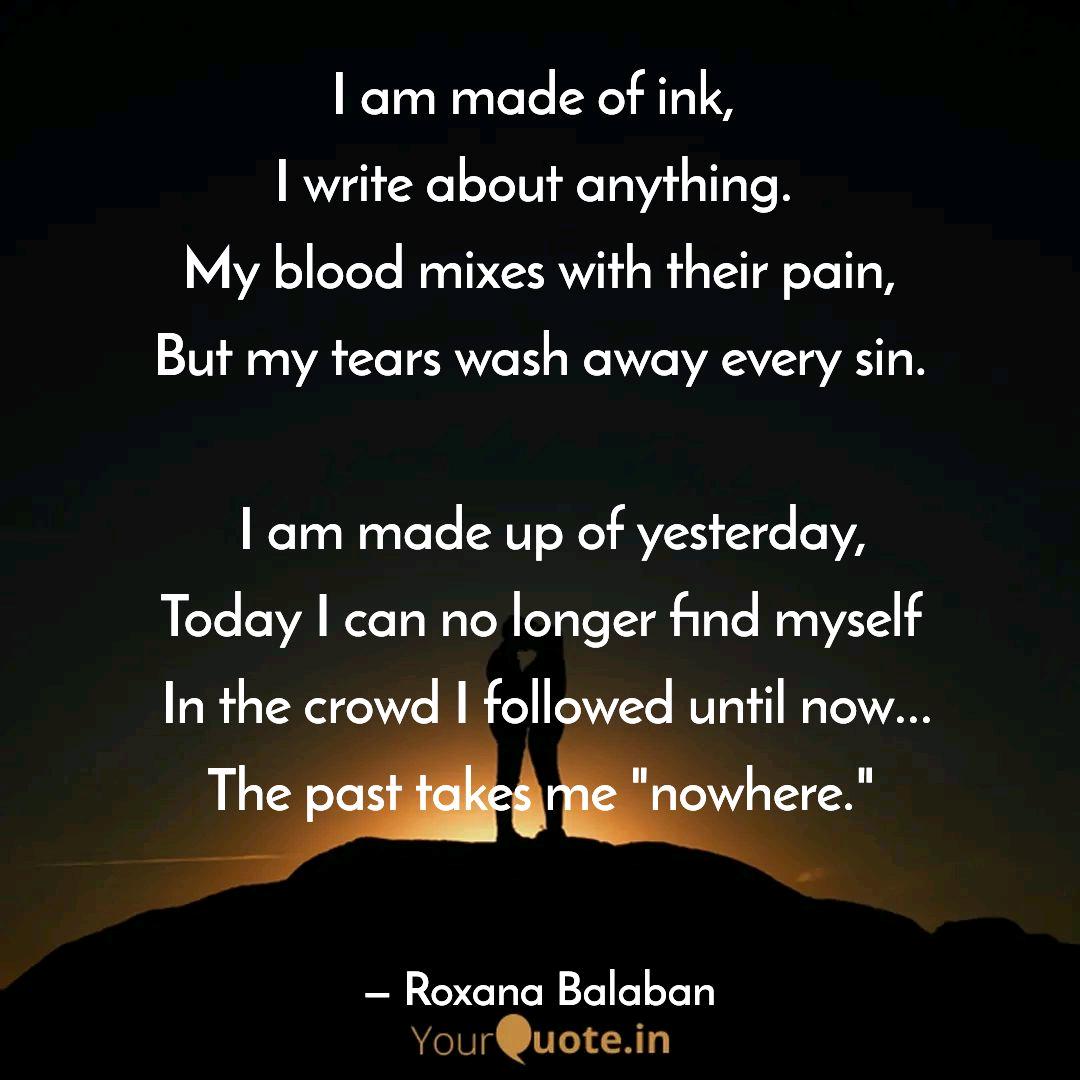 Their Pain
Read Count : 34
Category : Poems
Sub Category : N/A
I am made of ink, 

I write about anything. 

 My blood mixes with their pain, 

But my tears wash away every sin.




  I am made up of yesterday,

Today I can no longer find myself

 In the crowd I followed until now...

The past takes me "nowhere."




 My skin is a sheet of paper, 

I have erased some mistakes

 But others always appear and I can no

 Longer hide them under umbrella 

Because of the judgments.




 I let my life take me where it wants, 

Sometimes being alone is better

 Than being accompanied. 

 I'm not afraid of fire anymore,

I can be burned as the sun burns the sunrise.