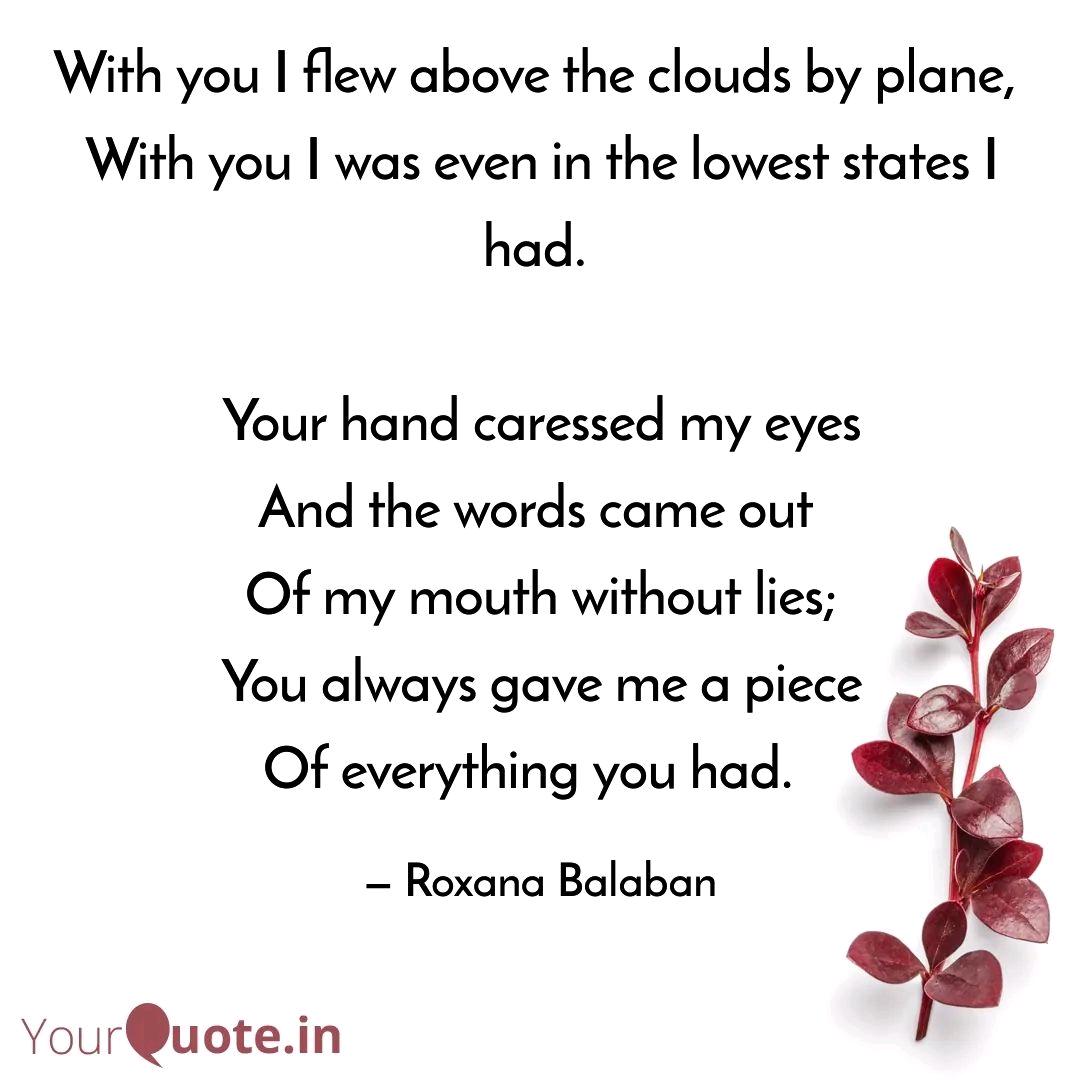 My Life Story
Read Count : 36
Category : Poems
Sub Category : N/A
With you I flew above the clouds by plane, 

With you I was even in the lowest states I had. 




 Your hand caressed my eyes 

And the words came out 

Of my mouth without lies;

 You always gave me a piece 

Of everything you had.  




With you I dreamed of places 

Where I would not have reached alone,

 Sunrise and sunset have the same color

 When you are happy in the arms

 Of the only person you love.




  Too tired to sleep,

 Time has left unforgettable memories

 That can't go away,

Leaving a deep mark in my life story...