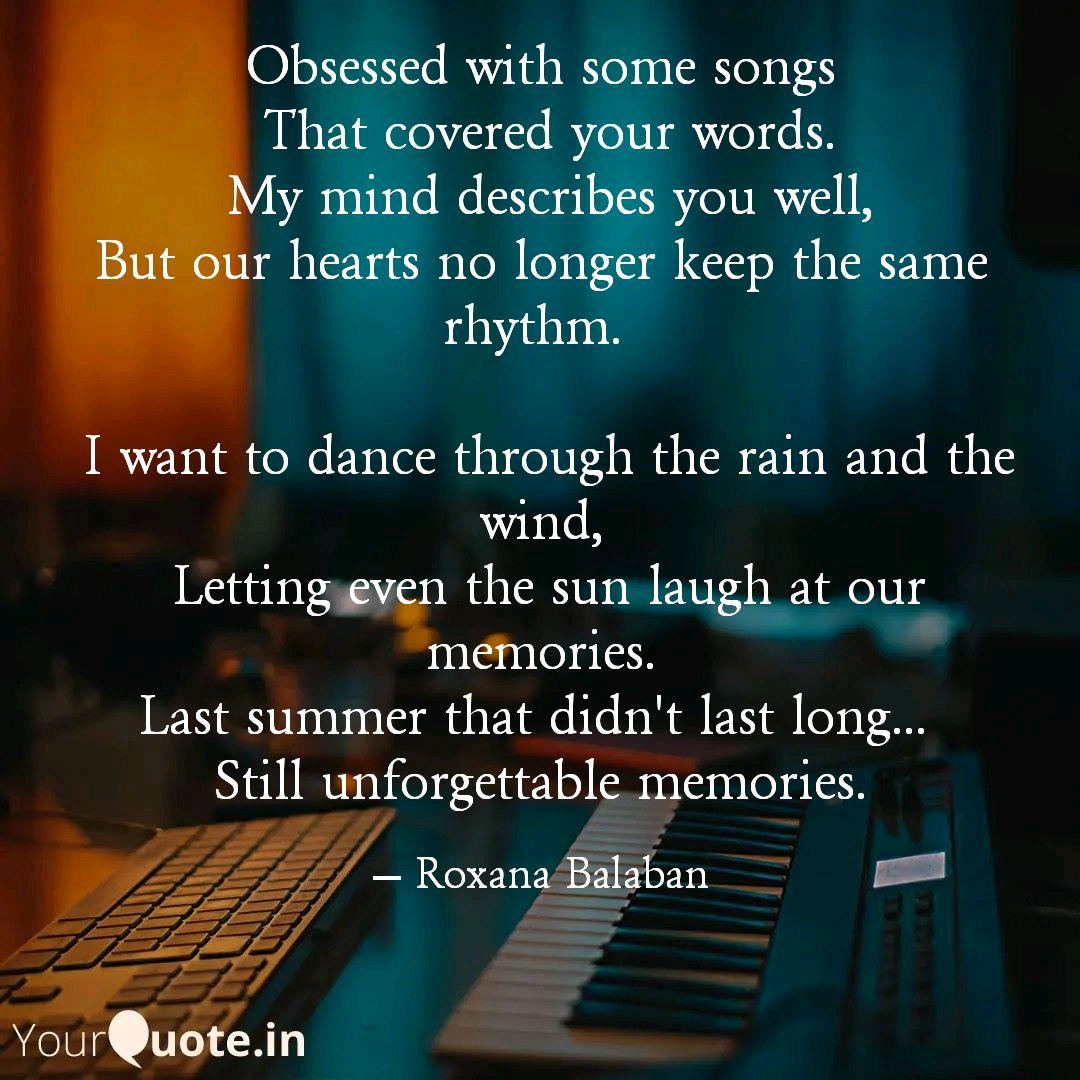 Who Will Call You
Read Count : 40
Category : Poems
Sub Category : N/A
Obsessed with some songs

 That covered your words.

  My mind describes you well, 

But our hearts no longer keep the same rhythm. 




 I want to dance through the rain and the wind,

 Letting even the sun laugh at our memories.

 Last summer that didn't last long...  

Still unforgettable memories.




You don't have to remind me

 That it's nobody's business

Who you will spend time with,

 Who you will marry,

 Who will give you the ring,

 Who will call you "baby".  




Maybe the waves of my life 

Will take me to your shore.

I can't tell you that I won't miss you anymore,

 But I hope it won't hurt the same way... like hell.