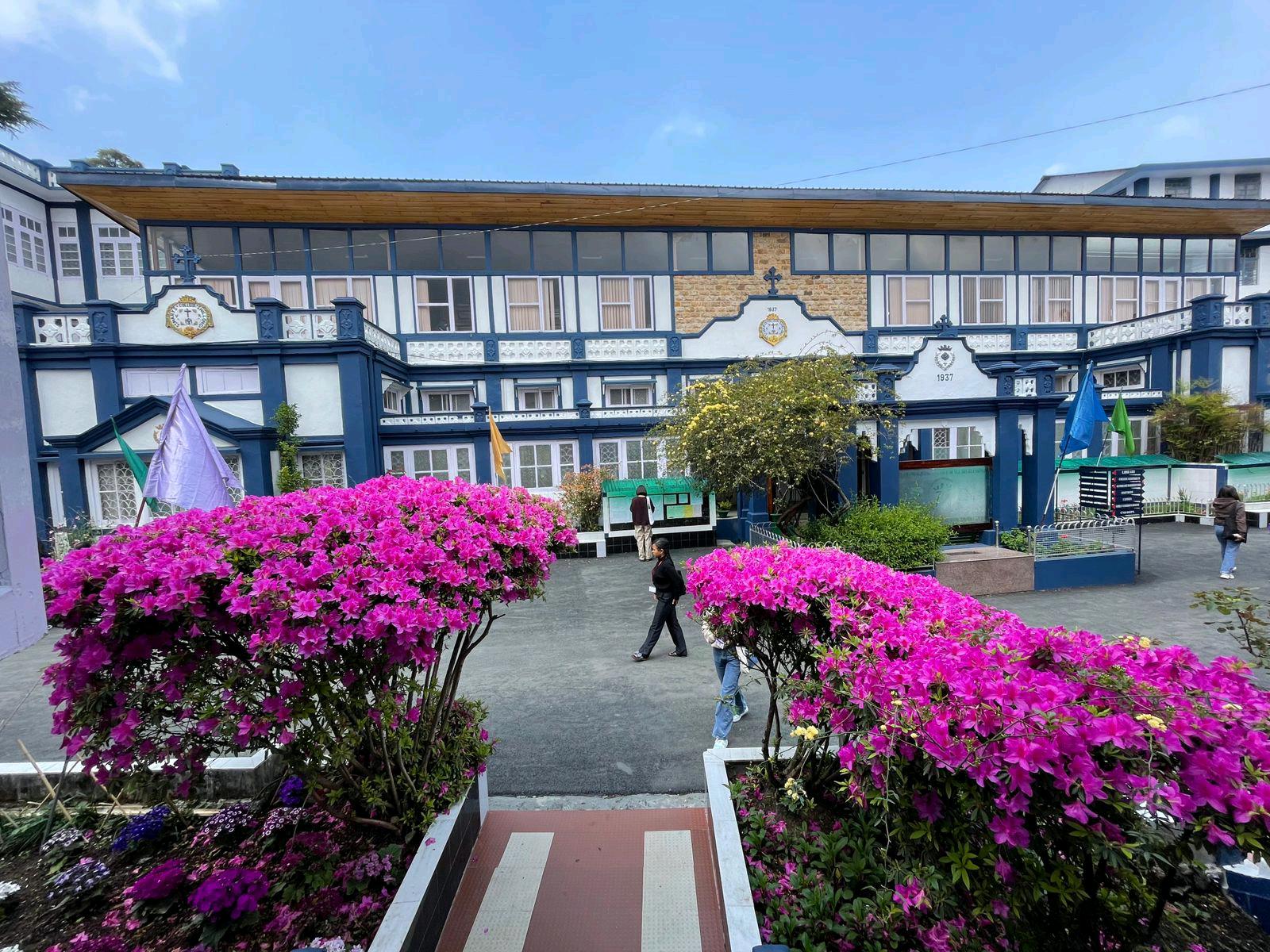 "St Mary's College"
Read Count : 94
Category : Poems
Sub Category : N/A
St Mary's college Shillong so grand With its blue and white brick walls and sprawling land It stands tall, amidst the lush green trees ,Aplace where knowledge and values instill.




From dawn till dusk, the campus bustles with eager minds and curious souls .The classrooms echo with laughter and retorts , As students delve deep into diverse subjects.




The library, a treasure trove of place of learning that instills Knowledge, values and wisdom to all .A place where students rise and never fall.




The campus exudes a serene aura With its chapel, and lush flora Here, education meets tradition A perfect blend of modern and ancient vision.




The faculty are stalwarts in their field Guiding students with utmost care and yield Each day, the college echoes with life As students learn, debate and strive.




The library is a treasure trove of books, journals and knowledge's rove . The labs are equipped with cutting-edge tech Aiding research and innovation in full effect.




St Mary's college Shillong, you stand tall A beacon of hope for one and all. Here, dreams are nurtured, and futures shaped A haven of excellence, where minds are aptly draped.