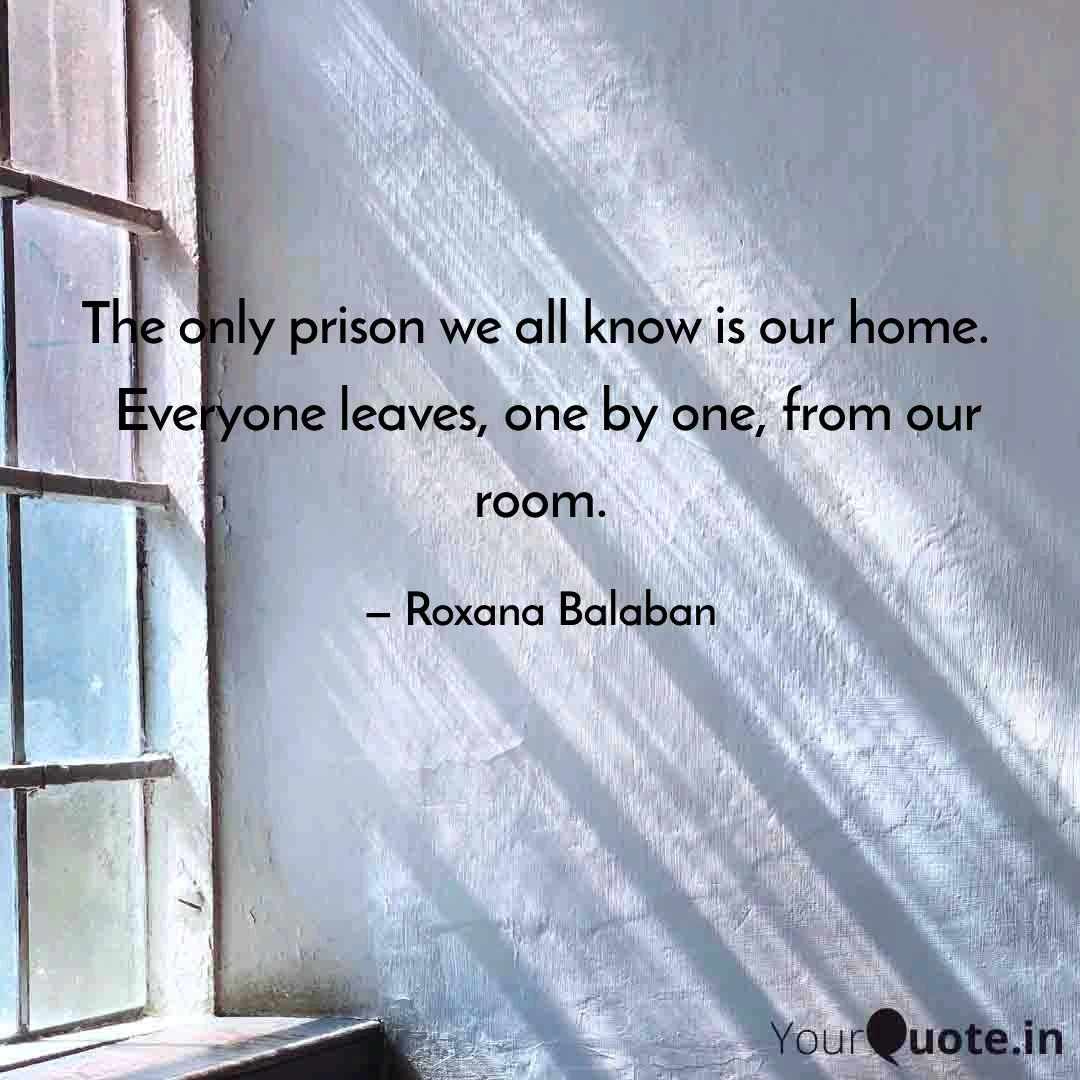 Category : Poems
Sub Category : N/A
The only prison we all know is our home. 

 Everyone leaves, one by one, from our room. 




 Young and old, old and dead, 

Known and unknown...

Had a story to tell, 

Or to write, or to hide.




 The only thing that life fears is death, 

'Cause silence without words dries up hearts.