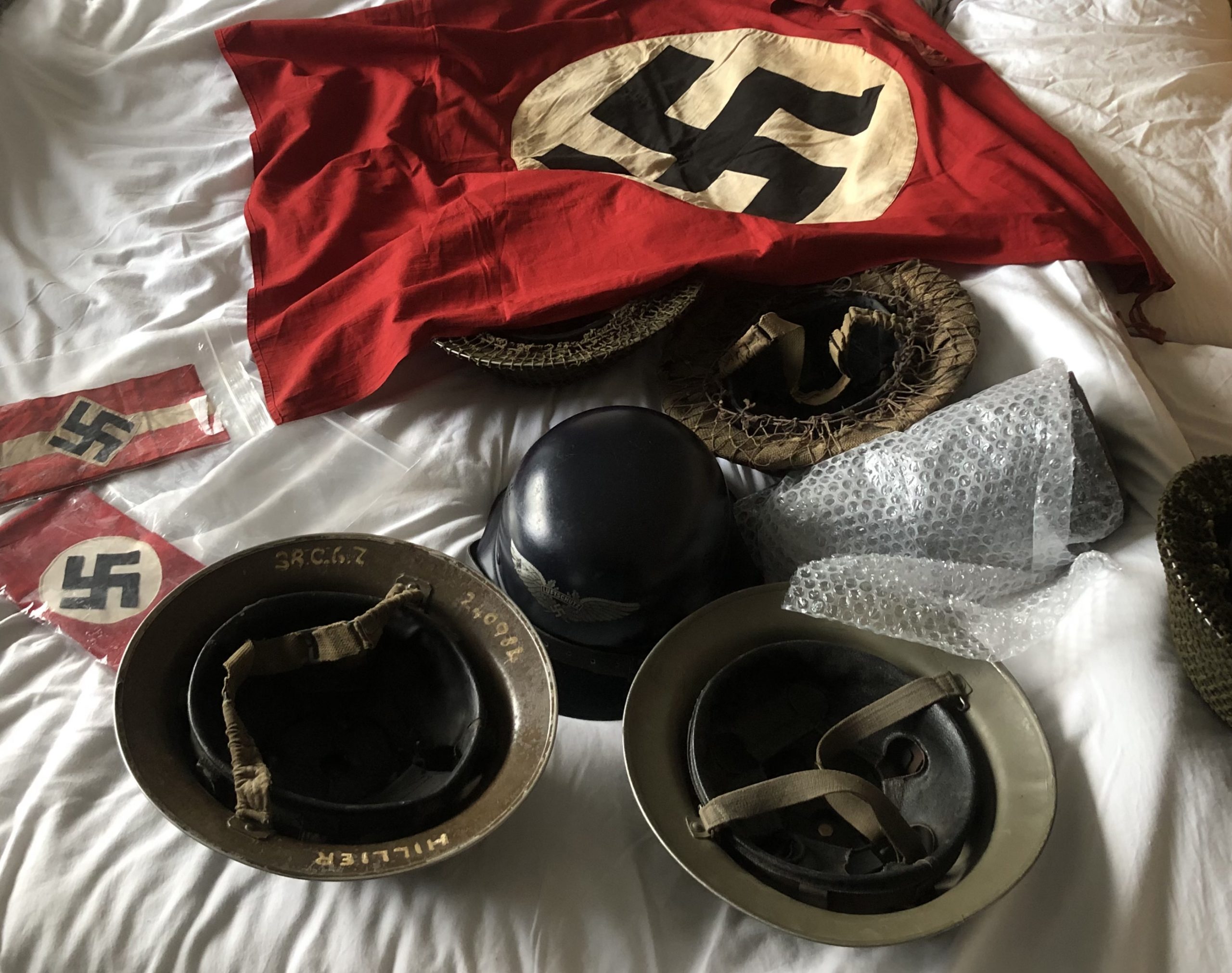 Top Things Needed To Know By A New Collector
Read Count : 75
Category : Blogs
Sub Category : Miscellaneous
It may seem daunting to begin a collection of World War II military artifacts. Every experienced collector has at some point questioned where to start, who to trust, and what is even out there. Before beginning a collection, new WWII collectors should be aware of the following advice:

Collecting genuine World War II military relics is not all that difficult. When you have found trustworthy sources, you will not need to waste time scouring through a lot of websites, which might or might not be legitimate,craigslist ads with offers that seem too good to be true, and deceptive eBay auctions, and so on. You will be able to make better use of your precious time and stay away from the common pitfalls that new collectors run into.

Smaller investments
You don't need to use a huge amount of money for amassing a strong collection of artifacts. There are hundreds of genuine examples of Nazi helmets, medals, belt buckles, cloth insignia, and other collectible Japanese, US, or German, items that cost less than $100.
Once you start learning more and start understanding value and significance of this period in human history as well as about every country's participation, you will start understanding how each and every decision and event has impacted our world during and after this war. Once you know this collecting authentic World War II souvenirs can be exciting, educational, and enjoyable.

The internet gives us access to a wealth of evidenceand information and serves as the gateway to almost every battle, detail, personality, movement, campaign,as well as everyday eventsin this time period. Find out what topics interest you by seeking out this information. You might make a decision to start a collection of actual items once you've decided which topics really interest you.

Scale gradually
Collect anything you like; most new collectors are haphazard and amass a variety of items, such as ww2 German helmet, medals, flags, armbands, bayonets and so on. They essentially use a swastika to grab anything. 

After some time spent collecting, one particular type of item you might want to start to really go after something that catches your attention, then you might start to specialize. However, until then, enjoy yourself and don't stress. 

Conclusion
The most crucial factor is that all your purchases are made from a reliable source that offers professional, straightforward transactions, responses to your inquiries, and, also a guarantee of originality. You will be aware that your investment is stronger in this way.