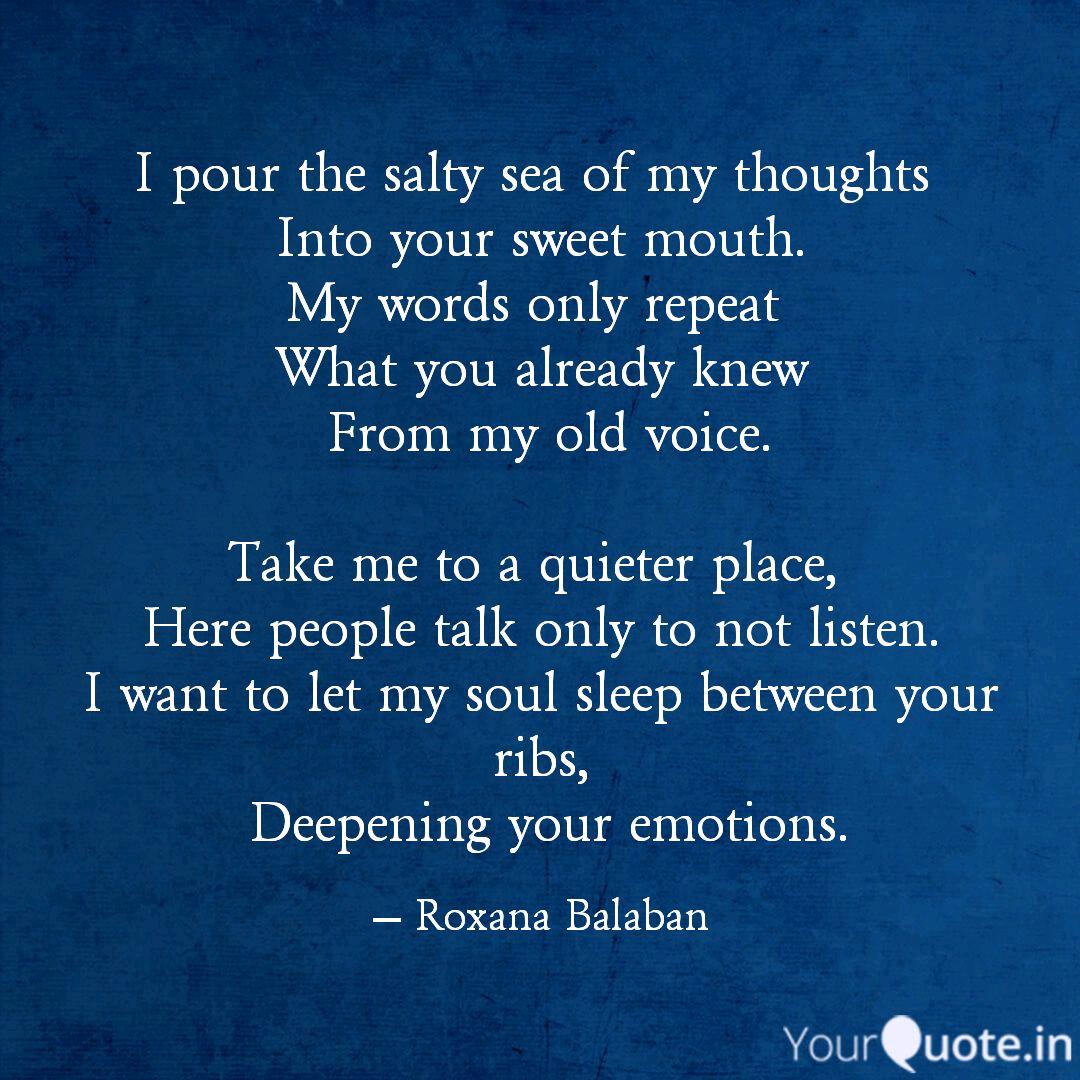 Salty Sea
Read Count : 54
Category : Poems
Sub Category : N/A
I pour the salty sea of ​​my thoughts 

Into your sweet mouth.

My words only repeat 

What you already knew

 From my old voice.




Take me to a quieter place, 

Here people talk only to not listen.

I want to let my soul sleep between your ribs,

 Deepening your emotions.




Old bodies turned to ashes, 

Their words were forgotten by time.

I want to live with you longer

 Than our lives let us living.