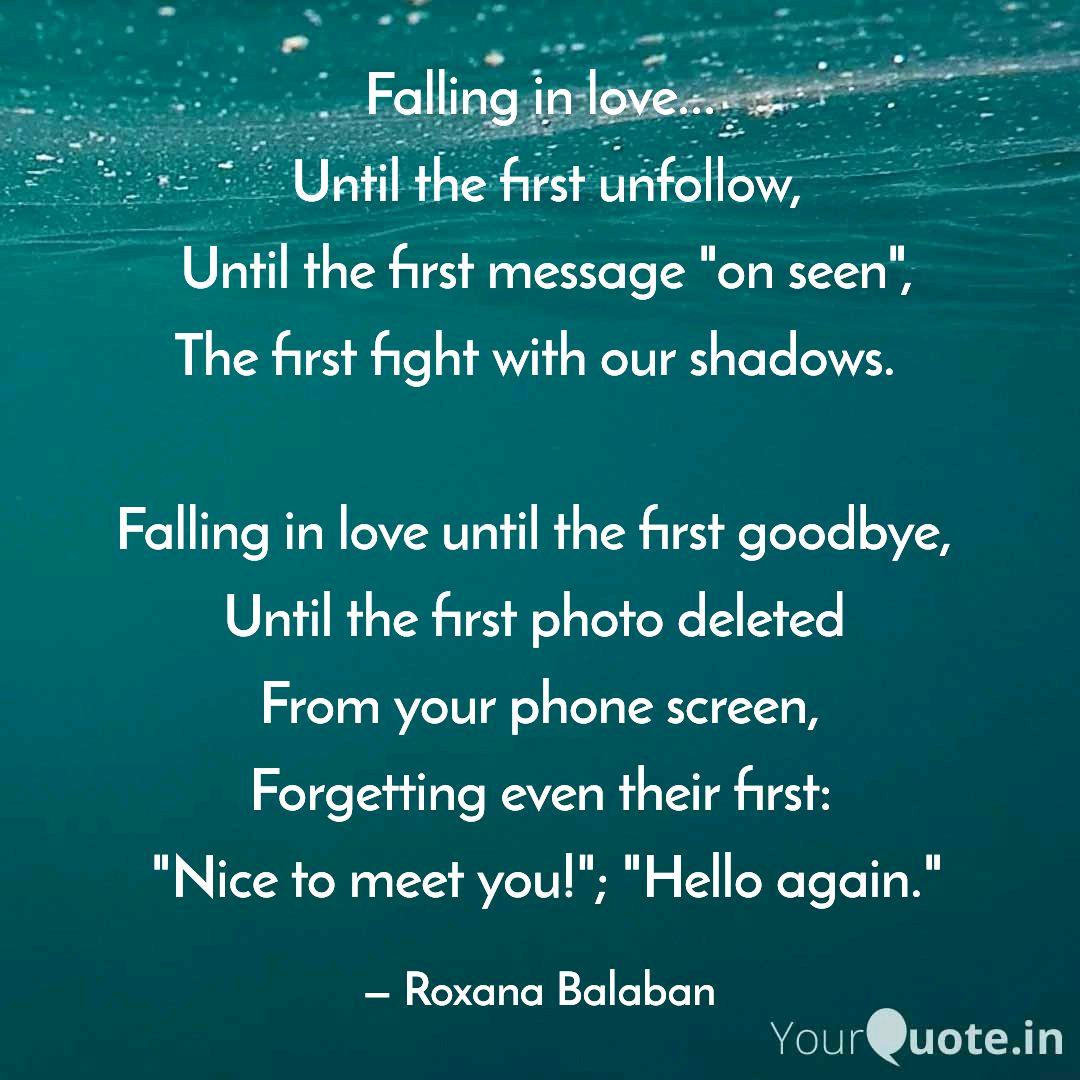 Nice To Meet You
Read Count : 78
Category : Poems
Sub Category : N/A
Falling in love...

 Until the first unfollow,

 Until the first message "on seen",

The first fight with our shadows. 




Falling in love until the first goodbye, 

Until the first photo deleted 

From your phone screen,

Forgetting even their first:

 "Nice to meet you!"; "Hello again."




 Fall in love and fall out of love, 

Love is still a beautiful thing but so rare.

We no longer keep our steps together.

Oh, why is it easier to fall 

Out of love than to be together?