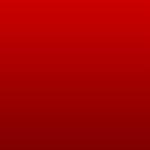 Idiot 2023
Read Count : 31
Category : Poems
Sub Category : N/A
Already lost and still so new can't find a way to get back to what I'm used to as the years go forward I
feel I'm stuck somewhere in the middle of my unhappiness versus my unhappiness never really to claim
happy except maybe for a split moment in a short period of a day and quite frankly saying it out loud is a
shame but it's the truth and the fact that cannot be erased so today I try to continue on to find a way to
make it all change to decide to live rather than die to step forward awake and aware be mindful of what
I say and what I do and how I act and who I'm around so many things moving at once makes my head
spin but if it's needed it's needed and I have to try no matter what till the end.

The pain comes from seeing the truth unfolded centered all of me everything I still don't know!
Round we go one minute it's all good then I use a tone and boom! I am and do nothing wow really.?
That's fine I get it I'm aleech a user and abuser but I can't see anything good I receive from any of it.
Feelings right now is murderous.
Wish I can surface the tormented way I feel inside fuck u don't seem to be huttinf at all you just act and sound mad why? Cause I don't reply to ur childish behavior the way u think I should, sorry but I have hard time believing anything I do would fix your aditude.
So sick of living its not worth the price anymore it's time to end the life close the door leave the room, and die. I had enough, I don't want pain or pleasure, sad or happy, I just want death only death. The end to living, cause living is to hard for me! I want it to be done.