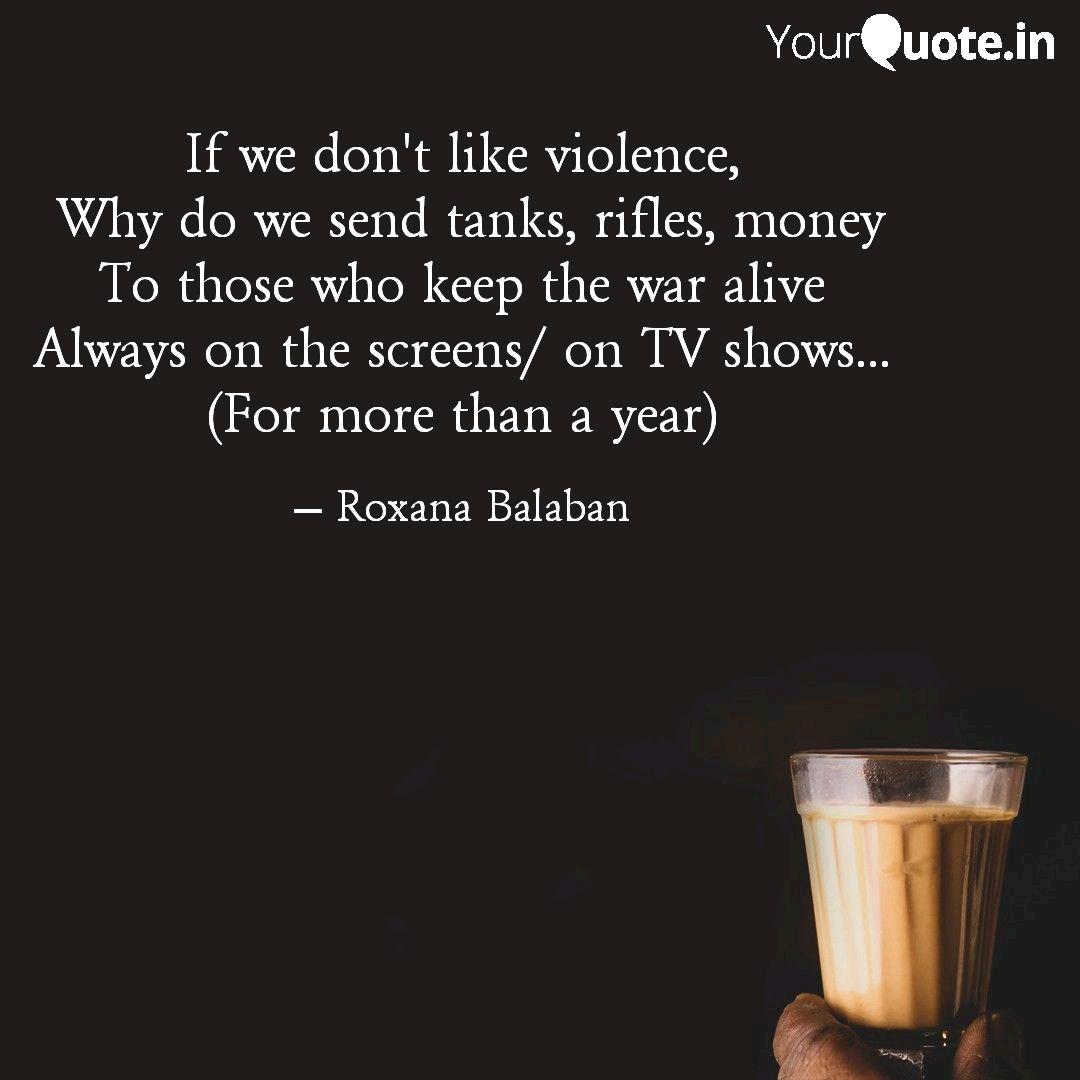 We Send Tanks
Read Count : 77
Category : Poems
Sub Category : N/A
If we don't like violence,

 Why do we send tanks, rifles, money

 To those who keep the war alive 

Always on the screens/ on TV shows...

(For more than a year.)




While prices increase from

 Day to day in supermarkets, 

Buying less, eating less, spending more,

Some are already starving...

All we have to say is Slava, Ukraine?

(Glory to Ukraine?)




  We don't like what is happening, 

But we remain under surveillance 

Worse than criminals, 

What is wrong with this world, Father?