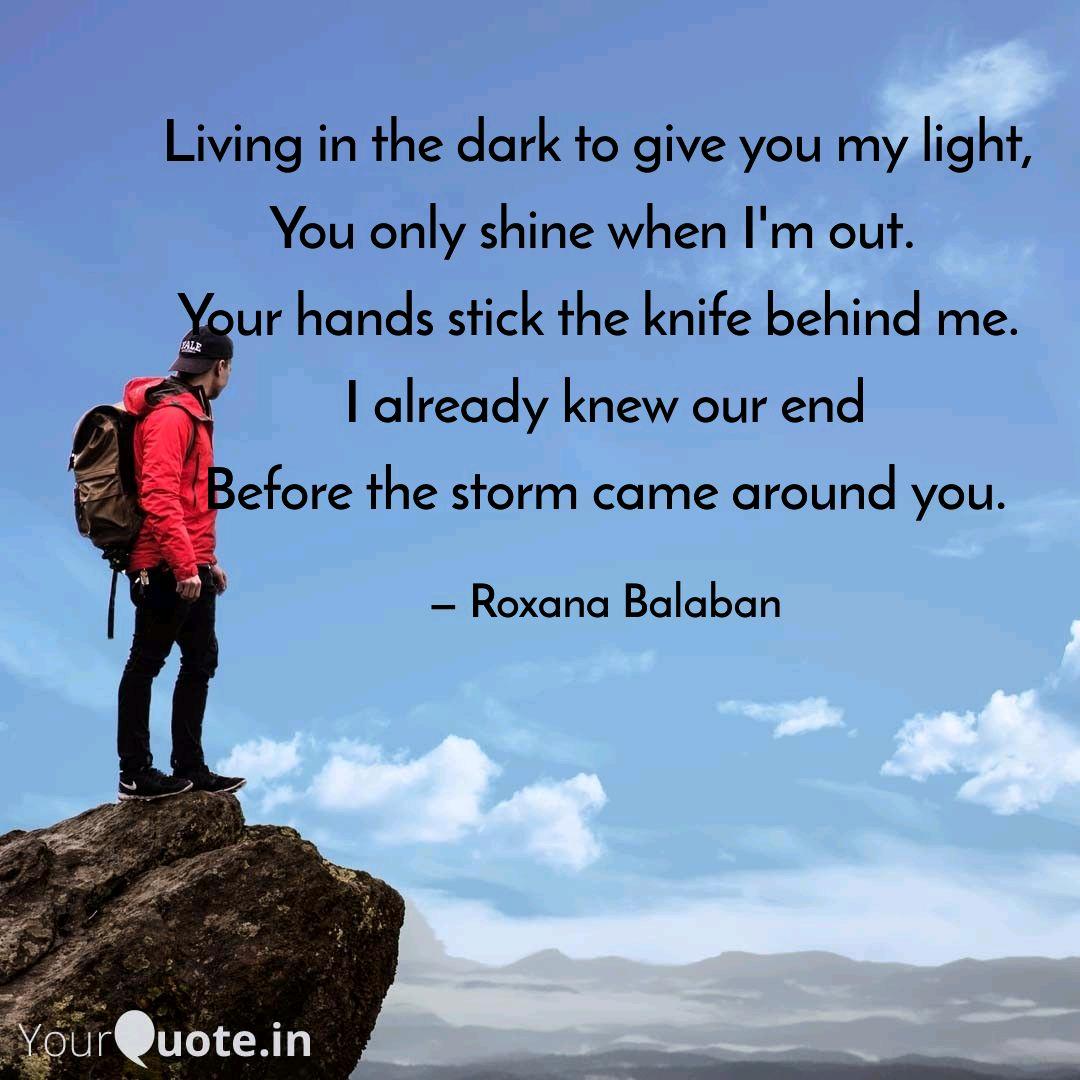 Living In The Dark
Read Count : 60
Category : Poems
Sub Category : N/A
Living in the dark to give you my light, 

You only shine when I'm out.  

Your hands stick the knife behind me. 

 I already knew our end 

Before the storm came around you.




Living with tears to save your beautiful smile,

For some beautiful memories

 I will pay with the rest of my life, 

With the rest of my heartbeat.




Living my life only for death to take it, 

Your hands punching my heart,

You make my every bone ache, 

You make my legs fall off...