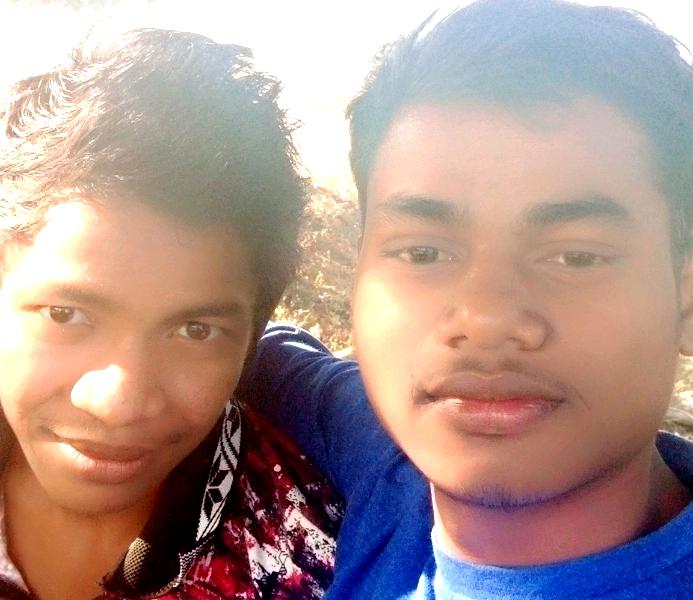 It's Our First Attempt
Read Count : 47
Category : Stories
Sub Category : Childrens
One day Bitu Bhaina came with a register and just hand over to me. As a Class Captain I stood up in front of all my Classmate. The Captain reading , " This is the biggest announced that our school will going to organise Annual Sports Meet to encourage students in sports field with certificate as well as prize. Thare will be event and games and housewise participant to gratitude their respective house. " Both of  belongs to Shiwalik house . At that night we discuss many things and plan to become winner . we gathered our junior and motivate them to participate . 

    The day of Annual Sports start with Kabbadi match Shiwalik vs Arawali where our team lost. Lost or won that's not matter before  the match I asked suresh " to take part in our team. " He murmured " Yey  Basant you don't know how we are looks like. It's shy to take part in front of all girls with our skiny body. If you have courage, participate and caught over Dillip and he threw you 5m away from Field."

I replied , " Whats on your mind I don't know but Whats in your body that I haved means we have 50kg in weight . "It's really we are skiny " both of laughed. Next there was Kho-Kho match . Our Shiwalik girls believed that Leave the Kabbadi this is our time revenge against Arawali in Kho - Kho. They believe in us because In Jnv 2 Malkangiri history Shiwalik House is Kho-Kho Champions whole year. Another reason they believe due to both Suresh and Basant awarded in Bhopal Region Kho-Kho meet. But the result again lose . That's why "Position always not in one hand ; It's like a money  flows from one hand to others."

      Next Day Atheletics event  left where we both are zero. Our teachers always take serious about students development in study but that day special with teachers special role. Special to special there is most special our Class Teacher Mr. Ashutosh Singh Tiwary sir who always spent most of time with us. As a Math Teachers solving our doubts and providing sample questions paper . Juniors House master and some Official work means whole day busy. Previously he used to served as our HM. we played many games but he never support. But that day I saw he wore a white cap with totally uniformed . He stoop up at the centre of the field with a measuring tape . He used to measure distance of different event with fully patience with stand up sunshine and sweating.

              Pavitha mam voicing ," This is the first track event 100m running ; here the participate name Manoj and Katam from Arawali , Ramchandra and Motisingh from Nilgiri , Basant and Narsingh from Shiwalik and some others." Everyone those who participate they were well known as racer but Everyone laughed on me as a racer. Half of the field I chased with Manoj then after he sprinting forward as like a rabbit but I am lagging behind him as like a tortoise. Finally i get fourth position. Suresh supporting word ," Well try Basant ; your first Attempt is fourth position, next Attempt you reserve with great position. " 

   I asked him to Leave the field house soon. 

But he told ," Dear you just stand here and chirr up . " 

I replied , " But for whom ." 

He exclaimed , " why for the others , it's for your friend only.  

My voice ," Oh! for Debasish .  For Hammer throw . " ok.  

He replied, " you don't know Debasish got injured  during practice last night.  Listen Basant yaar I want to participate in Javelin .

I laughed on him , " you in Javelin. then ok.

There is a man Sanjay Arangi popularly "" The  Sharp Shooter "". Javelin means compete with sanjay . We gathered with another suresh , kumar , Debasish and other junior chirr up , "" Suresh , Suresh , Suresh ......."" All the girls watching toward Suresh as well as us . In first round sanjay threw 44.7m while Suresh 26.3m. After that All might be thought that  I they sought for Suresh not for sanjay!

Same to same Suresh also got fourth position. At last I mimcried  ,"

 Well try Suresh ; your first Attempt is fourth position, next Attempt you reserve with great position. " 

We both watched each other ,

 jokes Anyhow this is our first Attempt.