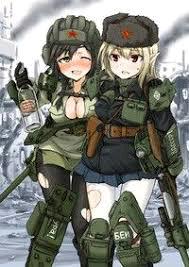 Weird Best Buddies
Read Count : 37
Category : Poems
Sub Category : N/A
Violets are blue, My perfume is lovely, And so as you.




Smells if Raspberry,  me of as Blueberry, it so summery,  no wonder you pushed into pool, laughing at me funny.




It was so hot that day, definitely not hotter then you, I can't believe you done this, even joining me in full clothing too. 




You was a savage, and really brave. Me really insecure,  here you cheer on help me along the way. 




Orchids are white,

Ghost ones are rare,

Marbles are shiny,

And so is your  beautiful long hair.




Magnolia grows,

With buds like  sunny top eggs,

Flowers are beautiful,

And so are your soft smooth  legs.




Sunflowers reach,

Up to the skies, that impossible to reach, 

Your sun shiny dazzling, personality, 

And so are your blue  eyes.




Foxgloves in hedges,

Surround the farms,

BPA-free water bottles are safe,

And so are your tight strong arms.




Daisies are pretty,

Daffies have style,

The moonlight is illuminating,

And so is your smile.




We so weird  we so awkward,  we never dated any one other then our race, it seems me and you both, fot the match of whom we are in the spilt of an hour. 




I never think I'll find some ome like you, probably neither did you




Joining the navy was the best decisionof my life, and please girl, stop getting drunk, your really making me  worried of your health, looking at you slump. Burping and having good time. Yeah, we can maybe do that at home, but not work duty  lunch,, were we could be find. 




A is beautiful,

Just like you, please don't leave me, maybe we could have children too?