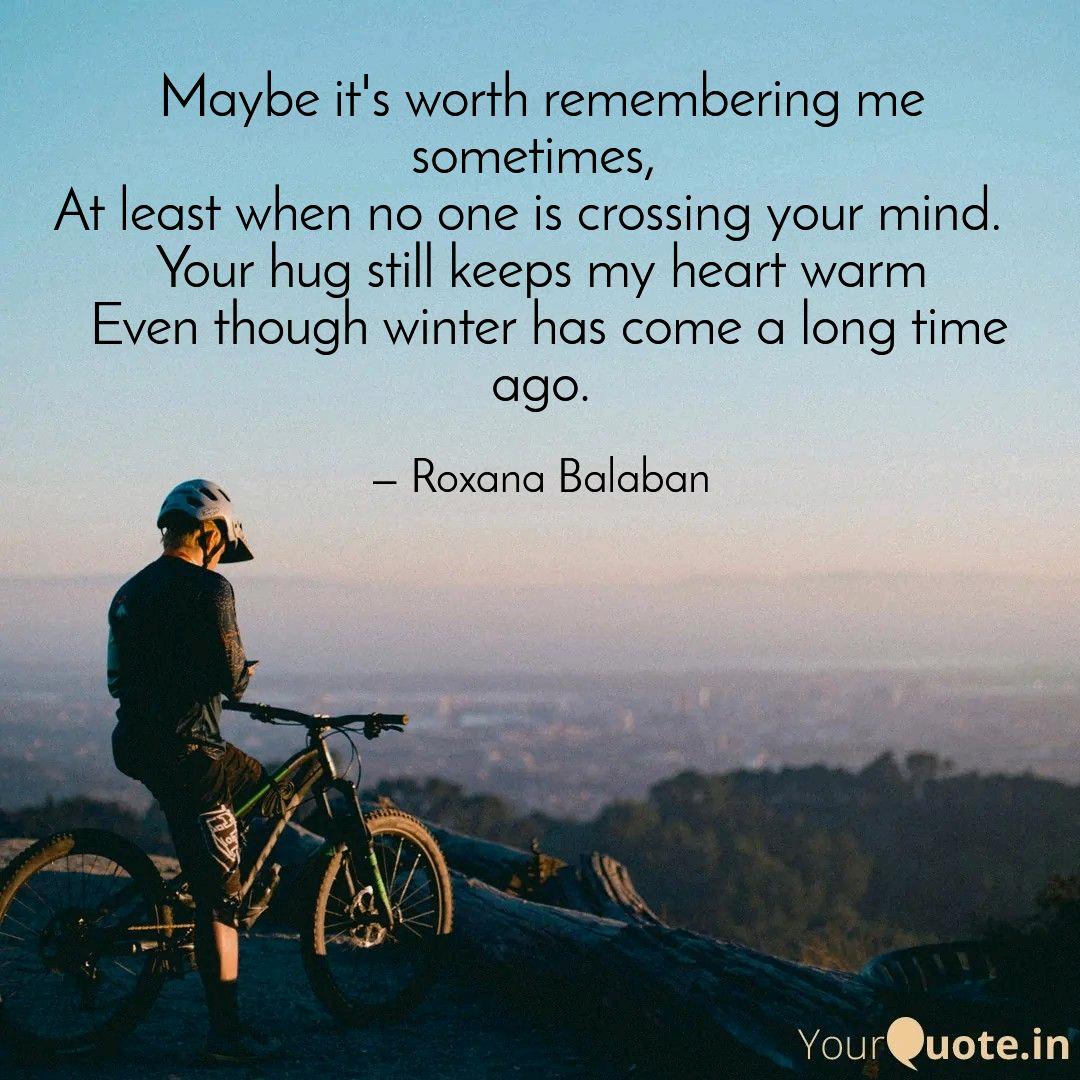 A Long Time Ago
Read Count : 75
Category : Poems
Sub Category : N/A
Maybe it's worth remembering me sometimes, 

At least when no one is crossing your mind.  

Your hug still keeps my heart warm

 Even though winter has come a long time ago.




  Maybe I'll see you again

 When I can't even hope anymore.

Life turns us all in a circle, 

I'm waiting for my turn once more.




I write on the walls

 What I miss from your heart.

  I let the sky shake the stars 

Over your beautiful blond hair.