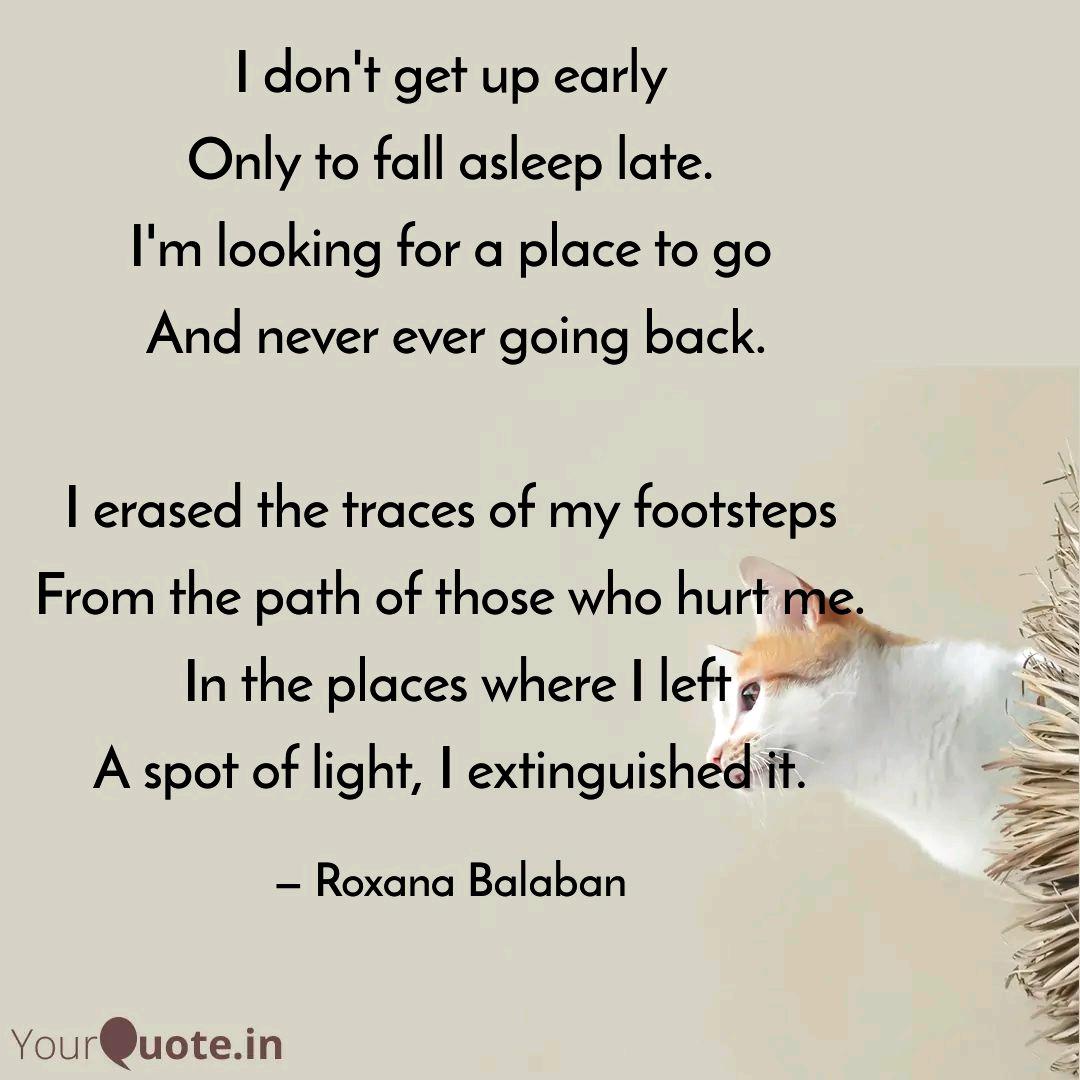 I Don't Get Up Early
Read Count : 43
Category : Poems
Sub Category : N/A
I don't get up early

Only to fall asleep late.

I'm looking for a place to go

 And never ever going back.




 I erased the traces of my footsteps 

From the path of those who hurt me.

 In the places where I left

 A spot of light, I extinguished it. 




 I fall asleep late only 

To wake up late in the morning.

 Dreams keep me awake 

More than my eyes open all day long.




I will no longer be available

 When the dust covers my lungs,

A cloud that overshadows the earth.

 In my soul I carry stones, 

Earthquake over my mouth.