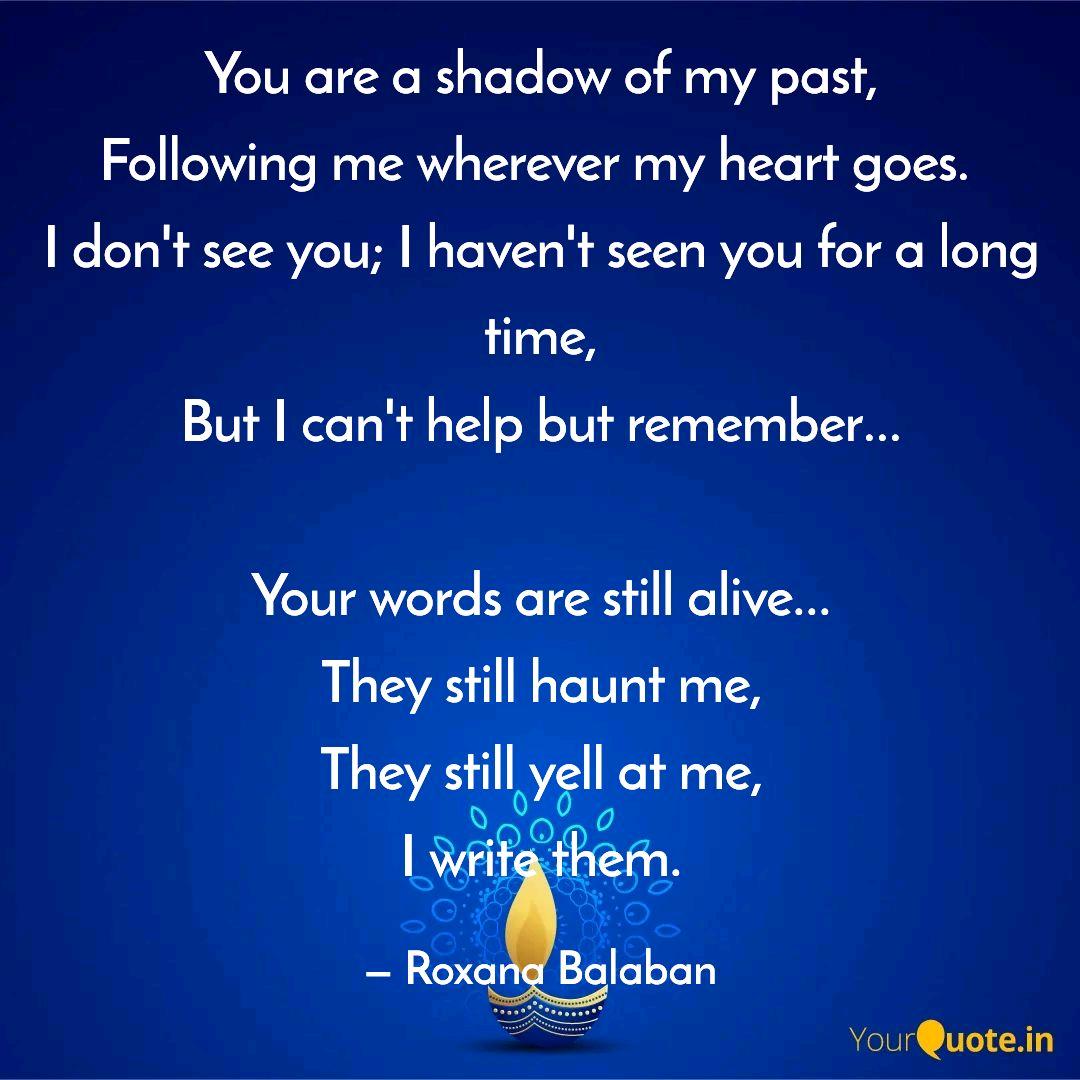 I Don't See You
Read Count : 25
Category : Poems
Sub Category : N/A
You are a shadow of my past,

 Following me wherever my heart goes.  

I don't see you; I haven't seen you for a long time,

But I can't help but remember...




 Your words are still alive... 

They still haunt me,

They still yell at me,

I write them.




  I wrote about you

 Without telling others your name.

 You were in the foreground,

 You took control of me. 




 I, just a stranger in your eyes, 

I loved you a lot.

Now I don't want to remember,

But i remember you often.