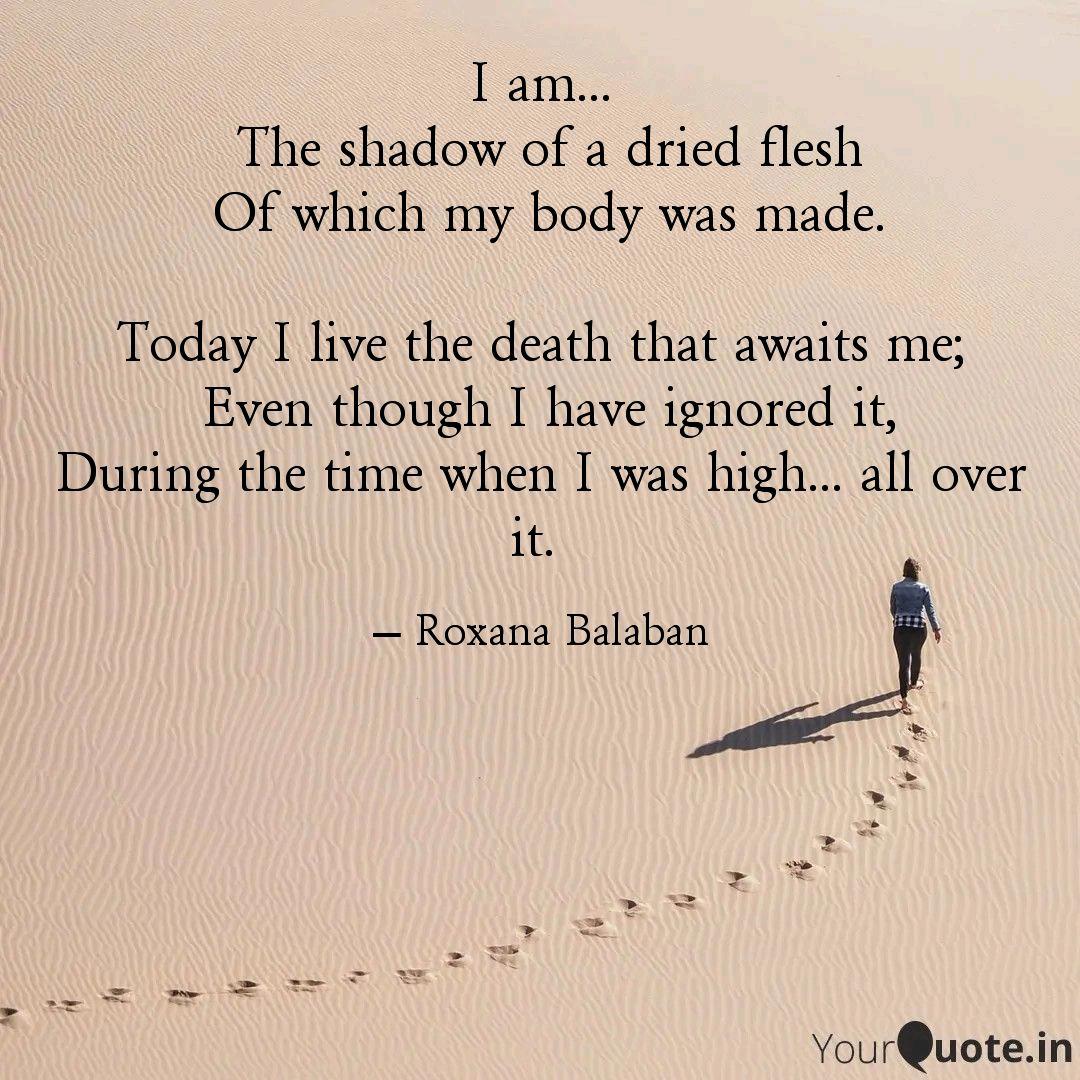 Category : Poems
Sub Category : N/A
I am...

 The shadow of a dried flesh

 Of which my body was made.




Today I live the death that awaits me;

 Even though I have ignored it,

During the time when I was high... all over it. 




 I hid all my worries inside a heart

 Case that moved with the waves.

  Small waves, high waves freeze 

The November sea breeze. 




 The sound of a bird's voice dictating

 What to dream; Maybe it knows 

What i'm looking for...




Among this silence of mouths

That never stop speaking to my deaf ear,

The same words I already memorized.